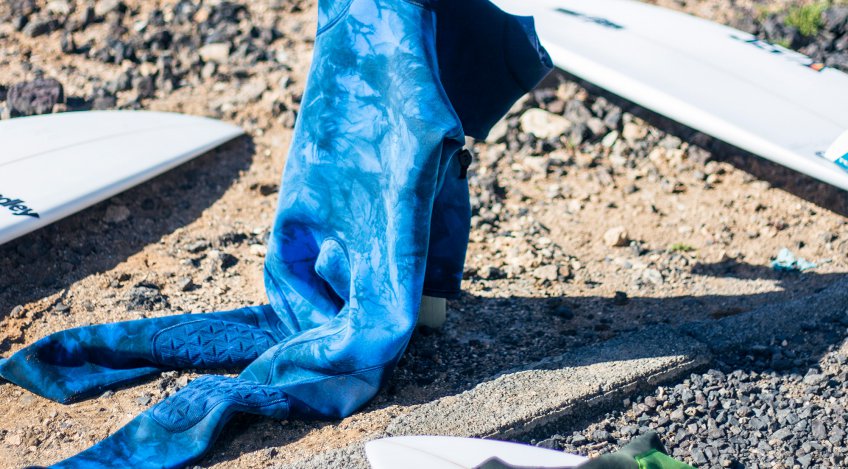 A lot of people know what it's like to put on a new wetsuit — but nobody knows what's it like to read the care tag on a new wetsuit.
The truth is, most of us don't treat our wetsuits the way we should. We toss them on the ground. We leave them out in the freezing cold. We put them in driers. We pee in them. Damn. Tough life for that neoprene. And a tricky life for its owner.
But we're here to help you out with the last bit.
This is an honest guide to what you should and shouldn't do to your suit, along with a few cold water surf tips spliced throughout. We're not coming at you with the high demands on a care tag on this – we're keeping it real. As in, giving you realistic advice that you can actually take to heart. Drumroll please…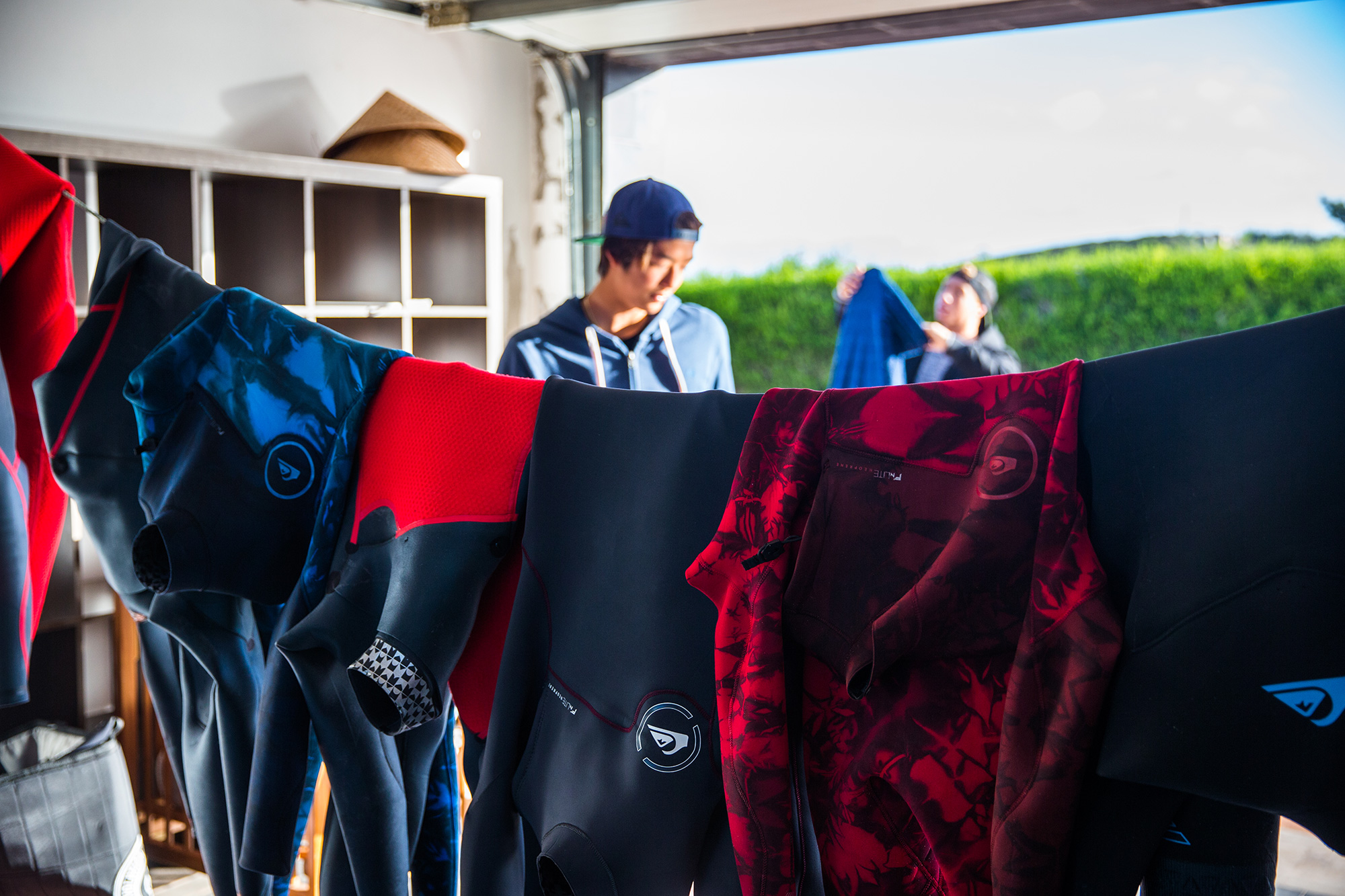 Leaving a wetsuit out in the freezing cold won't yield particularly positive results, but it ain't gonna ruin anything either. Worst case scenario, depending on your suit, the interior fabric might lose a bit of softness. So it's OK if your forgetful mind leaves it in the frost every now and then, but don't make a habit out of it.
Don't get too excited when putting your suit on. 95% of all wetsuit tears are the direct result of an ill-placed hand tugging with too much force in the parking lot. We made that figure up, but still, be careful.
Never, ever, under any circumstances, no matter what, put your wetsuit in the dryer. Unless the waves are firing and it's freezing and some gooey-warm rubber means the difference between your third surf of the day and an afternoon on the couch. But seriously: this is harmful. You might be able to get away with it once or twice with little side effects — but if you care about your suit, don't even try it.
Complaining about the water temperature makes your feet go numb quicker. There is no currently no science that supports this. There is also no science that doesn't.
Plastic bags are horrible for the environment and you should dodge them at any and all costs. But if you happen to have a few kicking around, they can give you a hand when putting on a damp wetsuit. A foot, rather. Put the bags over your hooves and you'll glide through that stubborn neoprene with ease.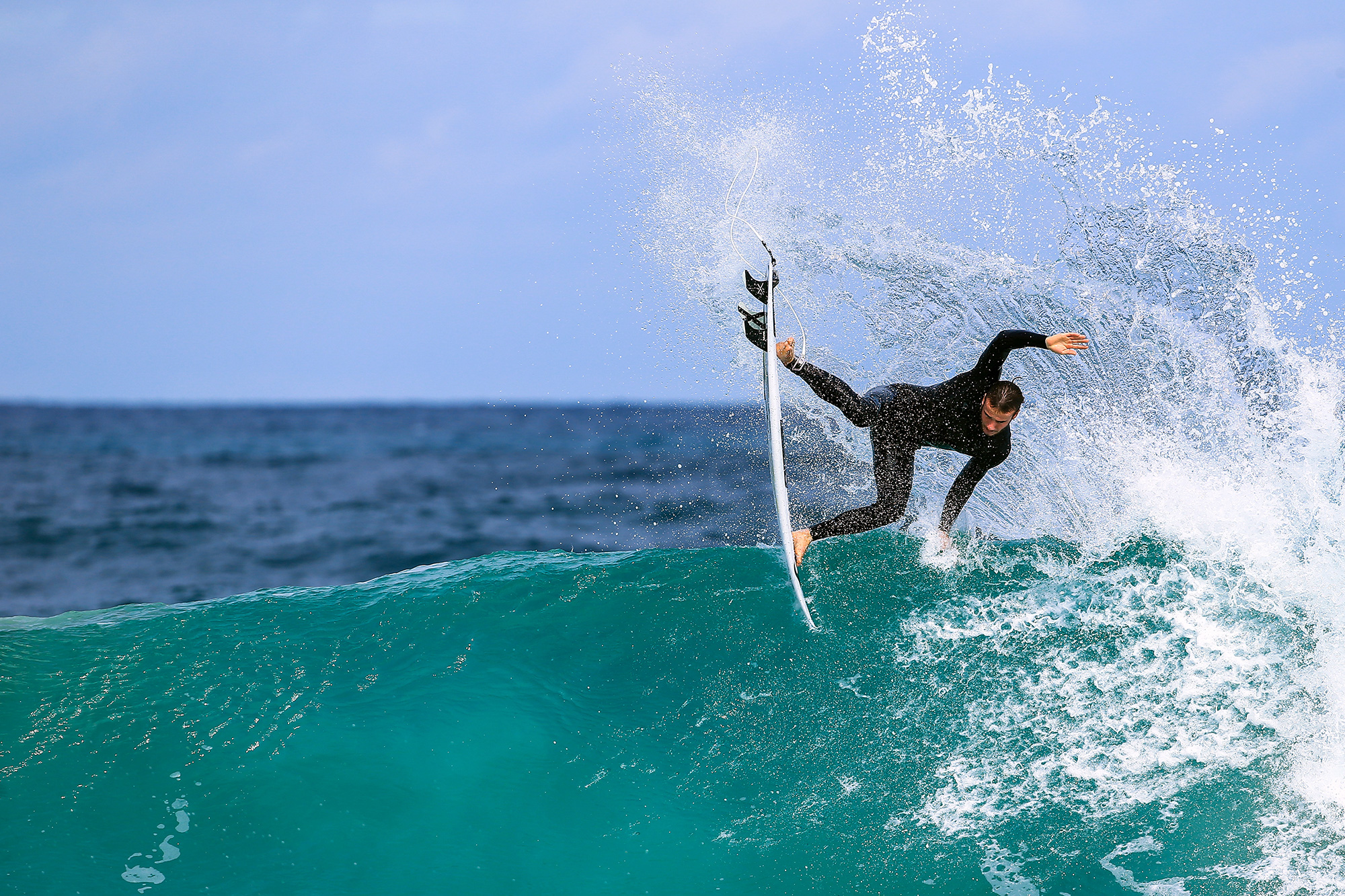 Peeing in your suit will cause irreversible damage to a passenger's nostrils if you leave it in your car uncleaned. Really, urine poses no threat to the structure of your suit. But be damn sure to rinse it out after to avoid that dreaded stink.
Petroleum jelly is your pal. If a new suit is literally rubbing you the wrong way, slap some on the rash area and get back out there. Also, in freakishly cold water, you can put vaseline on your face to protect it from the wind. Probably not the best call if your prone to acne.
In closing, be kind to your suit. Use common sense. And, most of all, have fun.