They call it being Revelstuck.
Most people who visit Revelstoke never want to leave. A very small percentage of those people find a way to make that dream a reality — hence, becoming happily Revelstuck. They become captors to its beauty and are incapable of leaving. Like, ever.
The harsh truth? This probably won't happen to you. But that doesn't mean you shouldn't treat yourself to the feeling of wanting to get Revelstuck.
With a population of just under 7000, it's a small place that's much harder to get to than some of North America's more famous mountain towns. It's a hub for heli and cat-skiing and has a reputation for some of the best backcountry around.
Plus, when you visit, you get to make a lot of stoke puns. Now let's break it down.
How To Get There
The most convenient major(ish) airport is located in Kelowna, which is about two and a half hours away by car. You could also fly into Calgary, which is a five-hour drive away. It's fairly easy to find shuttles from either airport to Revelstoke — but with bad conditions, the drive is nearly impossible, bringing a whole new meaning to the term Revelstuck.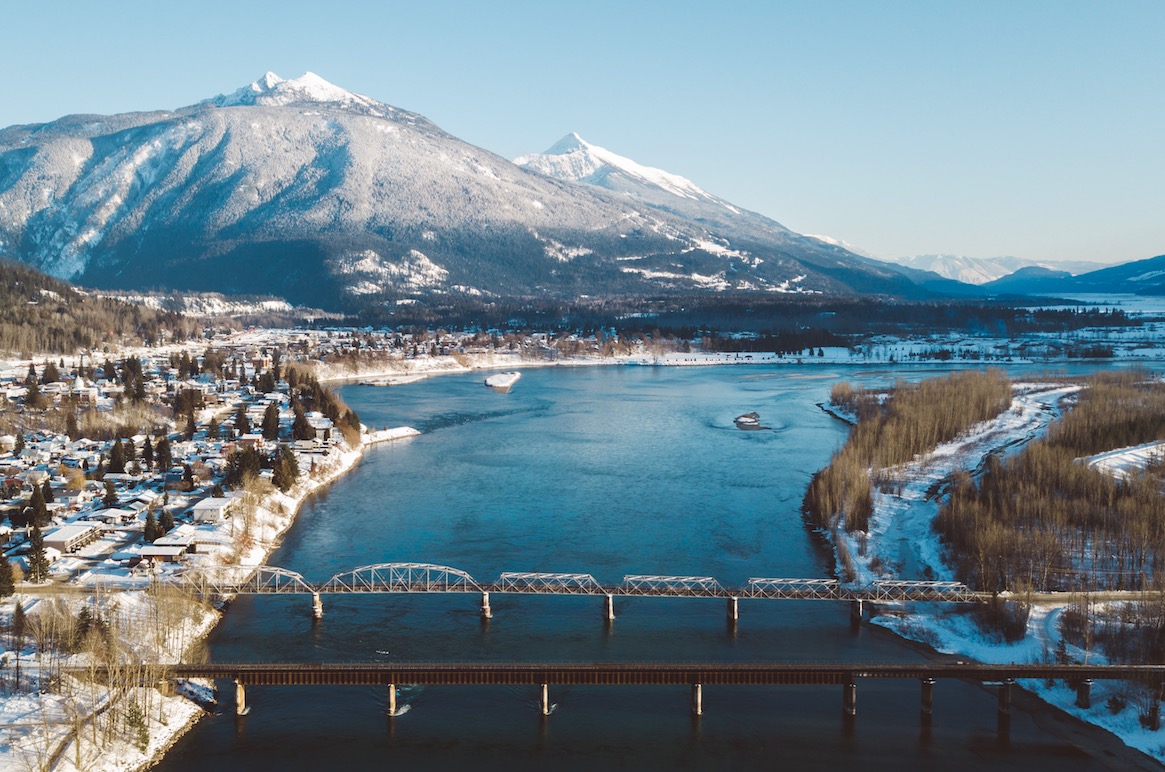 When To Go
Well, it's beautiful all summer. You can go biking, hiking, etc. You'd love it, but let's be honest — you're on this page because you want to ride. January to April are prime time for the best snow.
Where To Stay
Valley Retreat - This is a rad bed and breakfast catered to skiers and snowboarders.
Hill Crest - It ain't cheap, but it's one of the more iconic places in town.
Stoke Hotel - It's cool. It's clean. And it's one of the less expensive options around.
Airbnb - Depending on how big your crew is, you could be able to find some good options — but you'll have to book way in advance.
Where To Eat
Big Eddy - A pub. A restaurant. And a cozy atmosphere. It's a must-hit.
La Baguette - Just trust us on this one.
Dose - If you like good coffee, don't miss it.
What To Do
You mean other than riding? If you do Revelstoke right, you'll leave the mountain tuckered out every day. But if you still want to go out and get your kicks, there's a bowling alley in town. If you're craving a drink, you can always find a good crowd at the Village Idiot.
But if you want to go full Canadian, you can go to a place called Peak and throw axes at wooden target — potentially bringing yet another meaning to Revelstuck.