Sharing is caring at the Quiksilver WCT Team House, Les Guardians, Hossegor.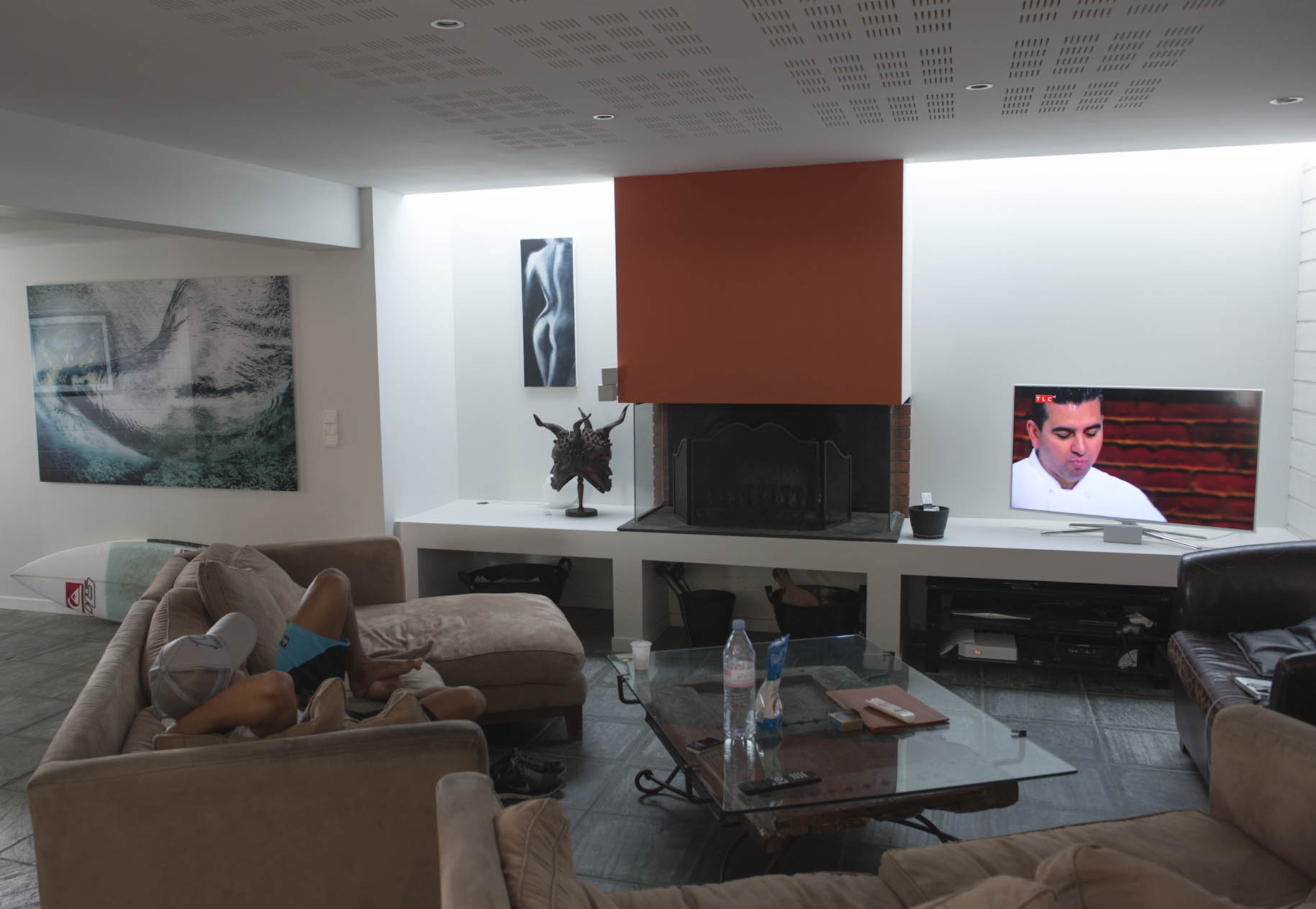 The Team House is carbon neutral in terms of the commute to the contest site. The Team House is a mere stone's throw, or perhaps a sand wedge off a full swing, from the contest bank at Les Guardians. It's literally just over the dune.
Of course houses are just houses. Bricks and mortar, walls, roof, floor. Perhaps silvered larch clad in the post-modern style, yes; pool, putting green, sauna equipped perhaps, but just buildings nonetheless. The fun only starts with the crew chemistry.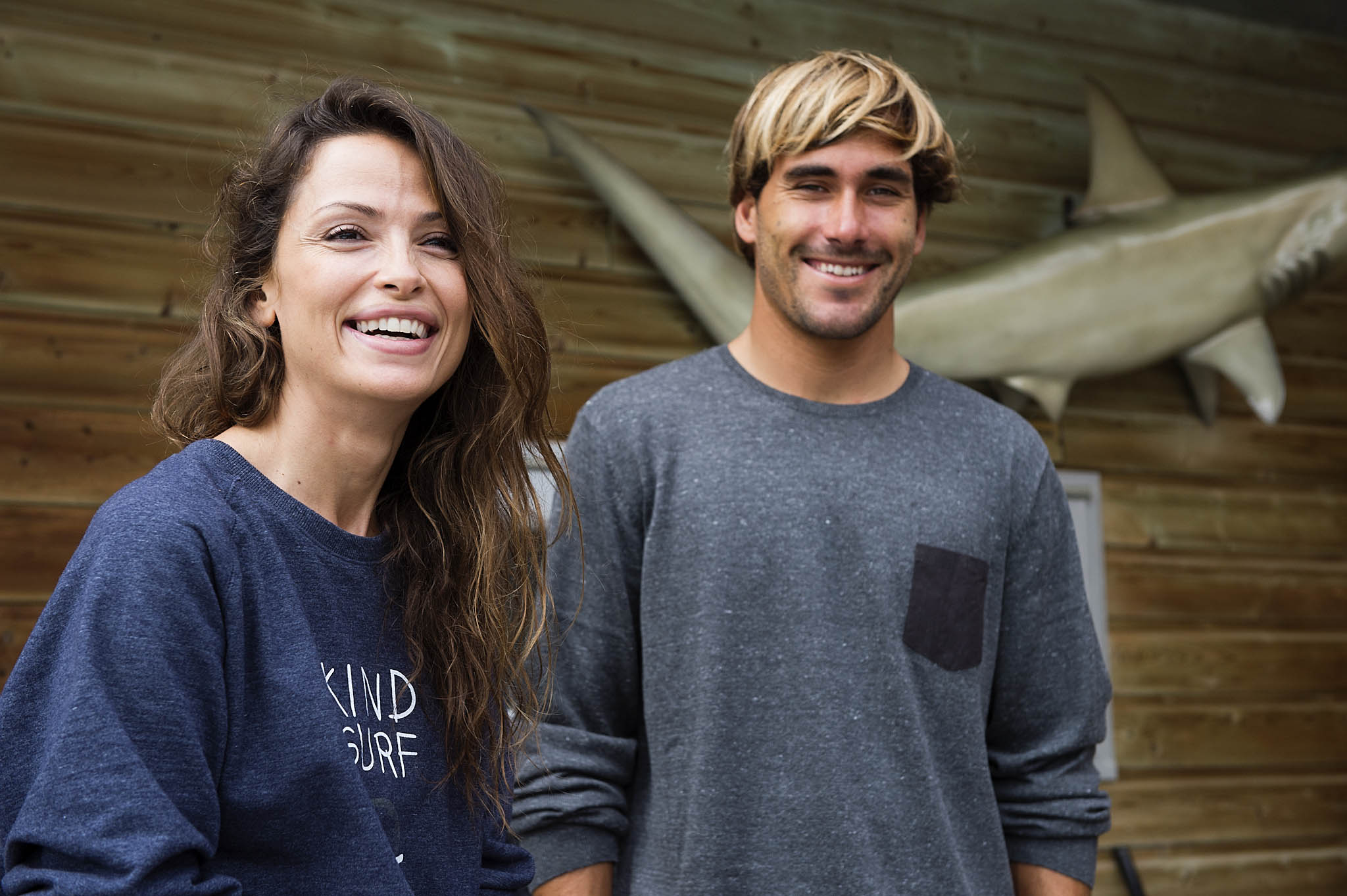 Aritz and girlfriend Almundena are the smilers, their pearly whites the most seen (if you were AA, you'd smile too). Aritz is one of the tour's most likeable characters. He charges like a madman and rides the tube deep and true, he's Mr Motivator when it's small. Almundena is a top model, cover face of countless glossy fashion mags, champion of environmental causes. There are worse people to be told by that it's your turn to do the washing up.
South Africa's Trav Logie and his wife, and Hawaii's Freddy P make up a cosmopolitan crew of roomies. Trav and Aritz have regular discussions over who is taller. Rather than the elephant, it's the Shetland pony in the room. The tape measure comes out, the tape measure never lies. They are both convinced they have one more growth spurt due any day now... The tape measure is not so sure.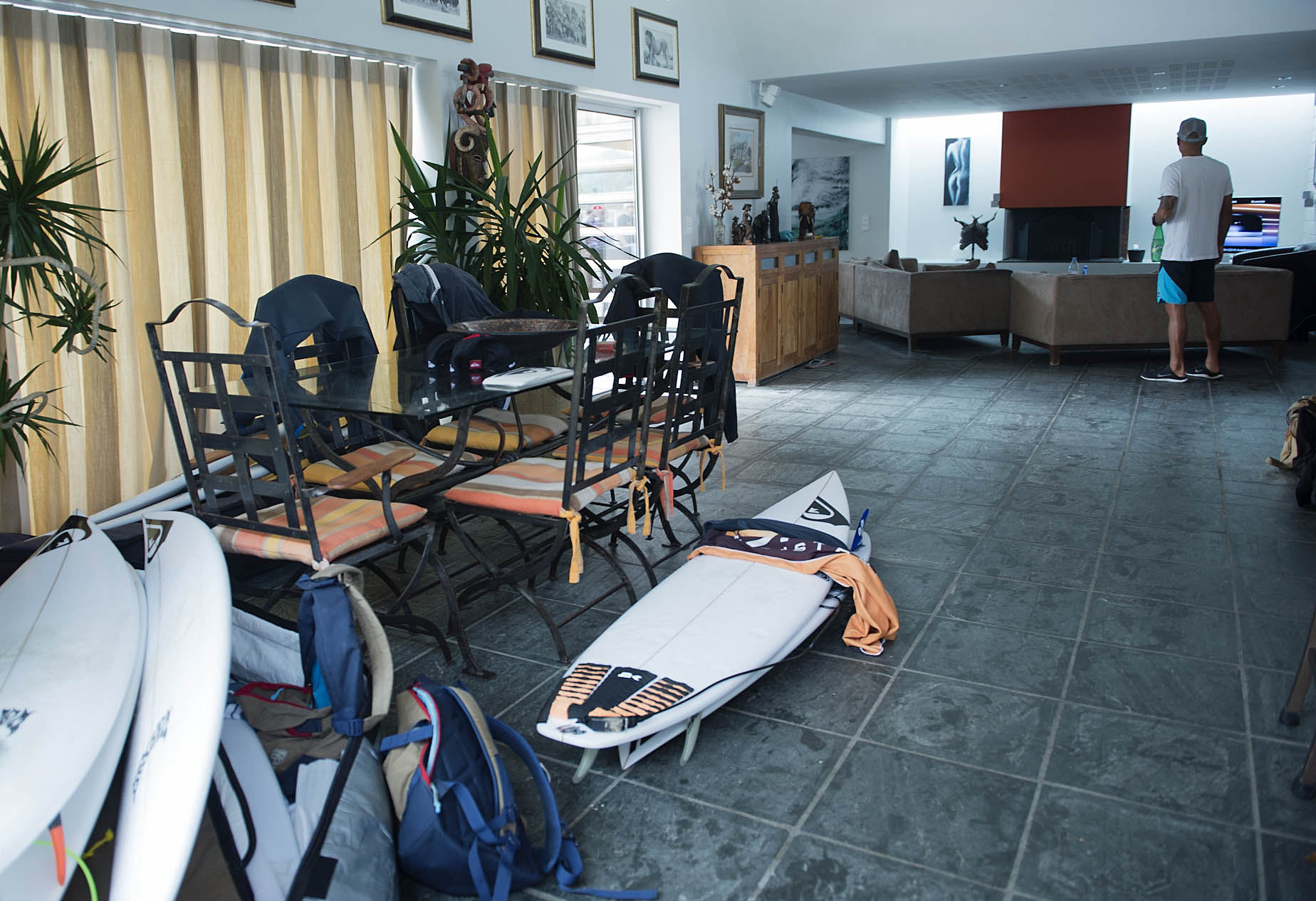 Freddy P's own house dangles precariously over the beach on the infamous North Shore of Oahu. Here, at Guardians, he feels somewhat more guarded from the ravages of mother ocean. Here, he has a decent size dune between his king size and the drink. But a few more Atlantic winters like the last and the shorebreak inches closer to the Team House. Sand dunes, like fame, fortunes and WCT careers are transient, temporary. Only the stories endure.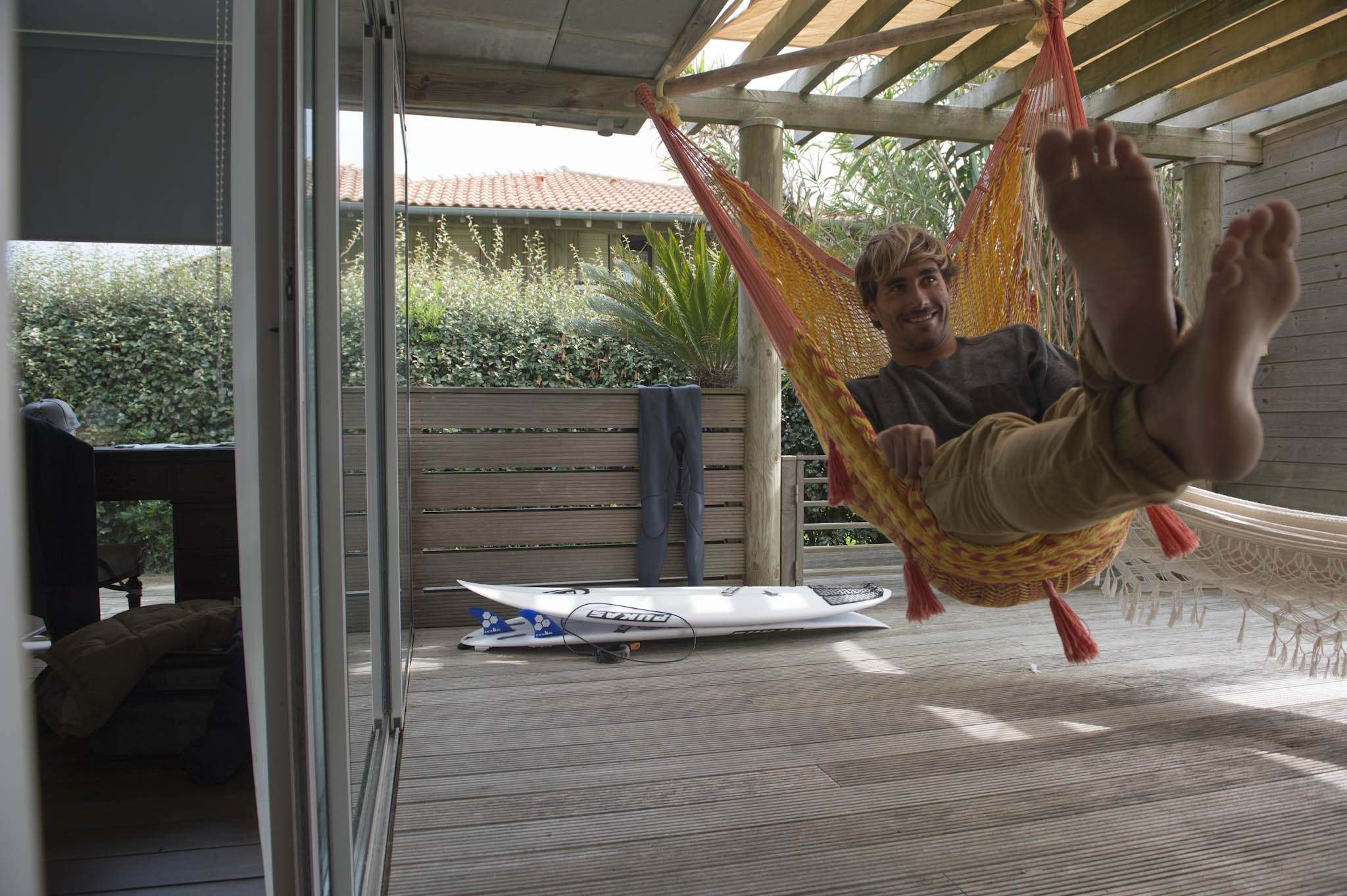 The after party that went down in the Team House the year Kelly won has become something of an urban myth around these parts. You, they say, were either there or you weren't. Almost the entire WCT was there, and then the freaks came out. Even Charlene, Princess of Monaco showed up at 1 am to shake her rump to French superstar DJ Falcon's party set.
Walls have ears, maybe, but they can't talk. Which is probably just as well.