Full day of upsets and high scores at QS 10,000 in Brazil.
The first day of competition at the Quiksilver Pro Saquarema presented by Powerade is in the books after an exciting day of action at Praia de Itauna, in the State of Rio de Janeiro, Brazil. Waves in the 3-5 foot range (1-1.5 meters) provided lengthy rides and punchy sections, which resulted in big scores and major maneuvers from the field of international athletes at the 2nd World Surf League (WSL) Qualifying Series (QS) 10,000 level event of 2015.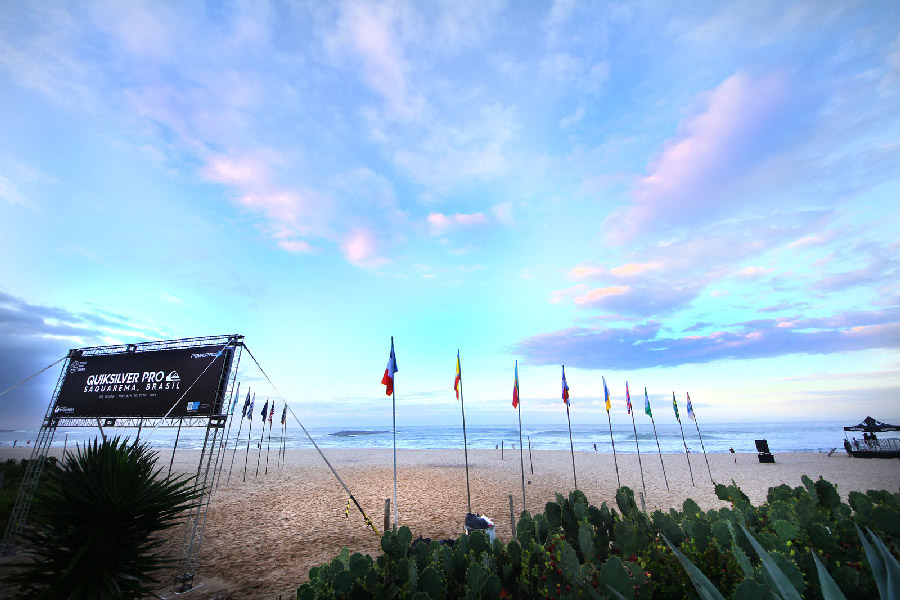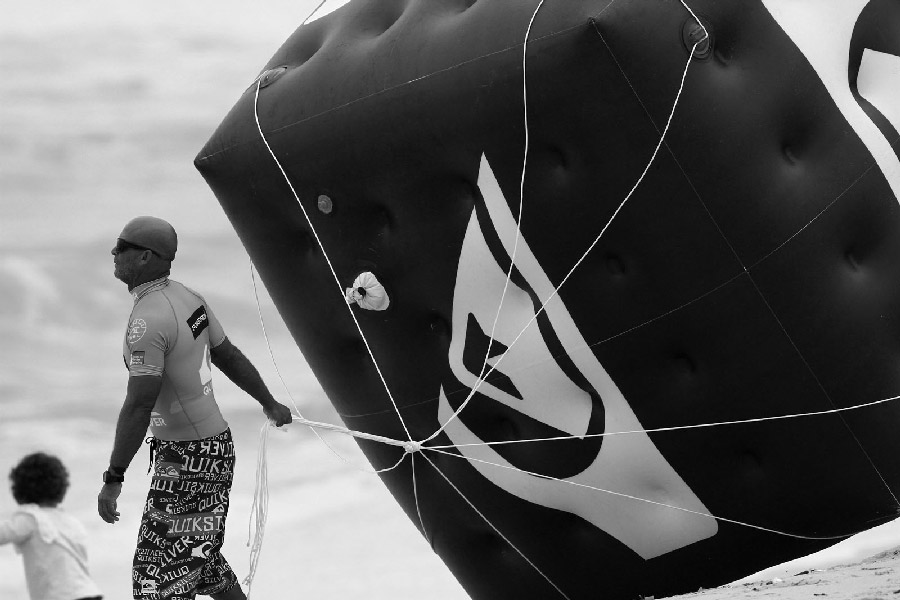 Dusty Payne (HAW) displayed a combination of power, technique and strategy to earn the highest heat total of the day by scoring a 16.95 (8.75 + 8.23) in Heat 10 of the Round of 96. Aritz Aranburu (ESP) advanced along with Payne into the Round of 48 by defeating Kiron Jabour (HAW) and Cahill Bell-Warren (AUS) respectively.
"I planned out a strategy before my heat and it worked out," declared Payne, who remains red-hot after a Semifinal result at last week's Oakley Lowers Pro in California. "I noticed that no one was going on the rights that started breaking, and so even without priority, I stuck to them and I was able to find some nice ones. I was exhausted from the flight, so I was thrilled we had that lay day to rest up. I practically slept all day. I only got up to catch a few waves and get to know the spot."
Another athlete that also stuck to the rights for high scores was Ryan Callinan (AUS), who blew one wave apart for a 9.50 point ride; the highest of the event so far. Hiroto Ohhara (JPN) advanced in 2nd place behind Callinan, eliminating current Samsung Galaxy Championship Tour surfer Brett Simpson (USA) and Gonzalo Zubizarreta (ESP) in Heat 15.
"Nothing feels better than coming out of the water with a score like that. It's amazing," exclaimed Callinan. "I got lucky. Brett Simpson let one go and it turned out to be a really good one. I had to rush to catch it, but I took advantage of the opportunity and did everything I had to. Last year was the first time I fully committed to the QS and I made a lot of mistakes. So I hope I can learn from that experience and continue getting better this year."
Callinan currently sits in 13th place on the 2015 WSL QS rankings and hopes to improve his place in the standings with a strong result at the Quiksilver Pro Saquarema.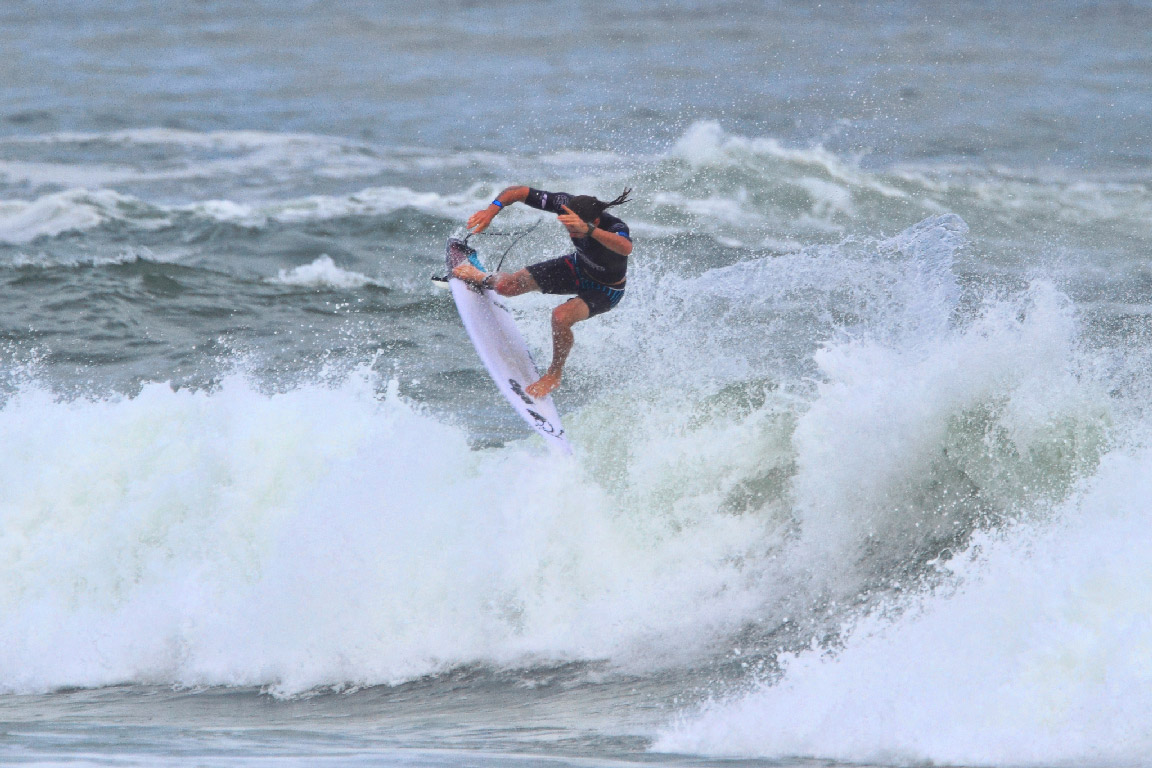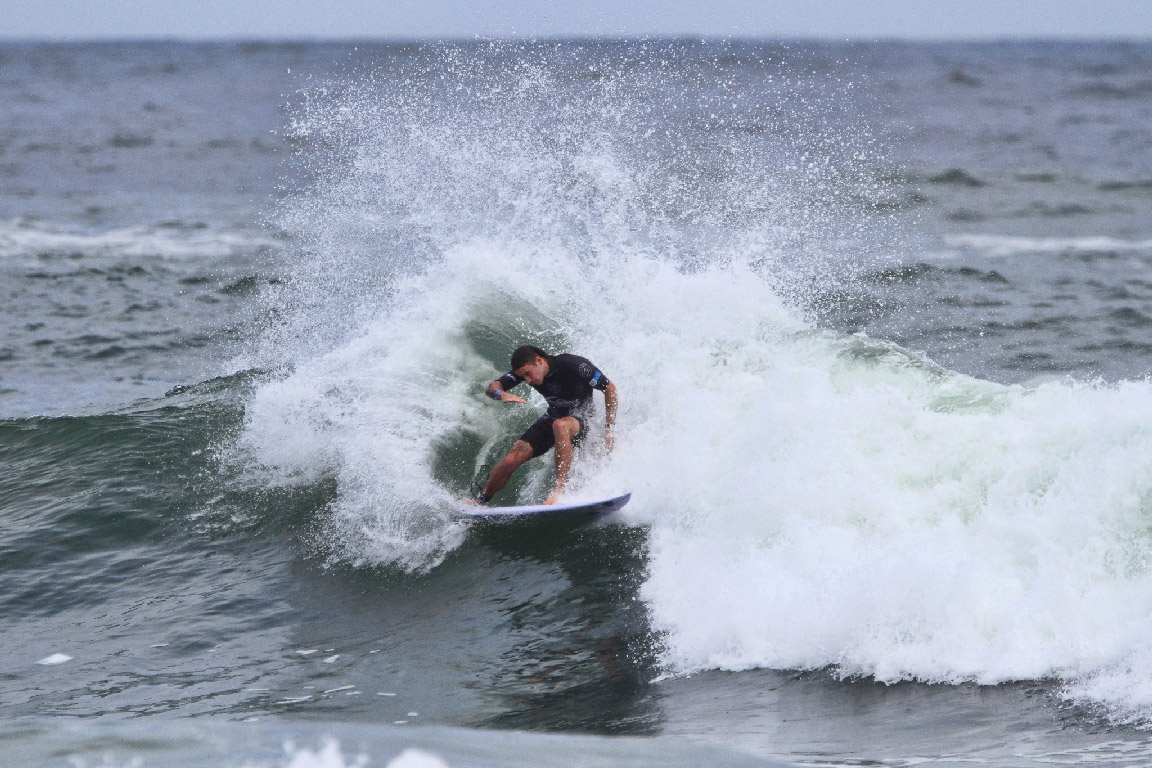 In Heat 13 of the Round of 96, one the most unexpected and stunning upsets of the day happened when Quiksilver Pro Saquarema wildcard invitee Michael Wright (AUS), 18, took control of a stacked heat and looked explosive by netting a heat total of 16.83 (9.00 + 7.83) to earn 1st place and advance into the Round of 48 alongside Caio Ibelli (BRA). Jadson Andre (BRA) and Hiroto Arai (JPN) were eliminated from the event.
"Just being here is a blessing and being able to advance in first place after such a complicated heat is even better," remarked Wright, who is also the younger sibling of elite CT surfers Owen and Tyler Wright. "When that wave came, I knew I had to get the most out of it." The young Australian arrived in Brazil in 357th place on the WSL Qualifying Series rankings.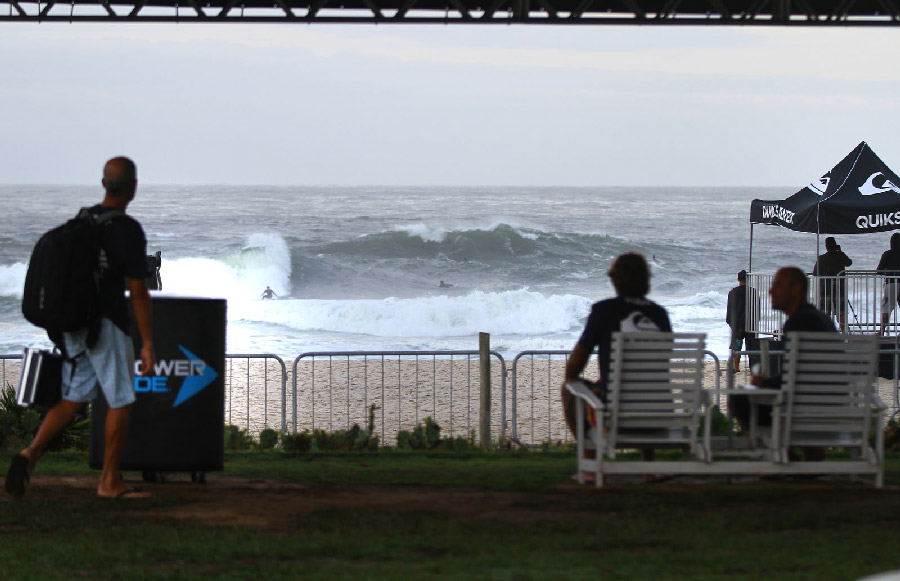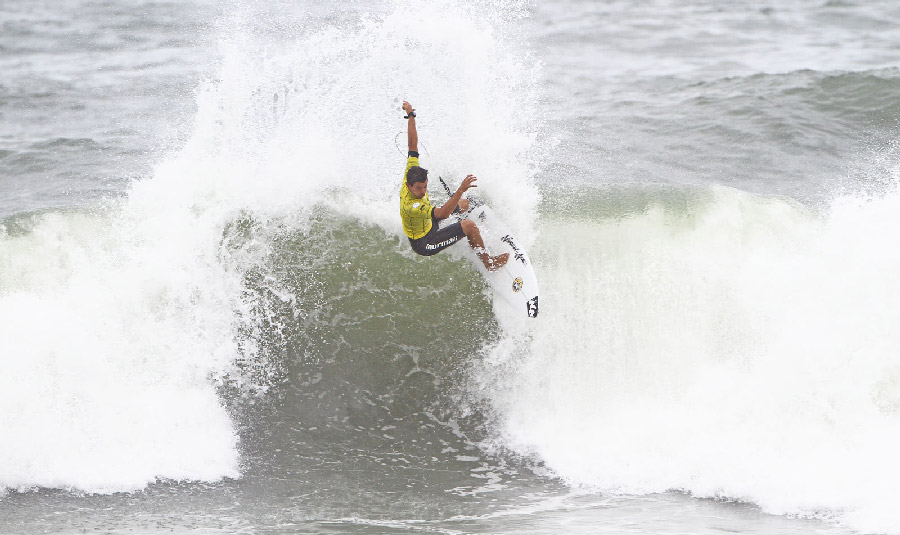 In contrast, Alejo Muniz (BRA) currently leads the WSL Qualifying Series rankings after a sizzling start to the 2015 season. Looking fiery and focused, Muniz scored a 16.17 (8.57 + 7.60) in Heat 6 and advanced in 1st place, followed by Marlon Lipke (PRT) in 2nd. Ramzi Boukhiam (MAR) and Yadin Nicol (AUS) were both eliminated from the Quiksilver Pro Saquarema.
"I watched all of the heats before mine and I didn't expect it to have some of the higher scores," said Muniz. "Right at the end, Ramzi (Boukhiam) almost got the score he needed, but luckily I caught another that turned out to be the high score of the heat. I'm feeling very focused and trying to surf well heat by heat. This contest is very important for me to get back on the CT. I want to do well here and get a good result so I won't have that much pressure later on in the year. It feels great to compete here in Saquarema. It has a long history in our sport, it produces talented athletes and I always say that it has some of the best waves in Brazil. There are always perfect lefts and rights breaking here. I think it was a good call for the lay day yesterday because today (Wednesday) is a lot better and the forecast looks great."
A call is set for 7:30 am (local time) with a possible 8:00 am start. Competition will resume with Heat 17 of the Round of 96. Hitting the water will be last year's event winner Wiggolly Dantas (BRA), Maxime Huscenot (FRA), Deivid Silva (BRA) and Medi Veminardi (REU). Watch all the action LIVE via: Quiksilver.com/ProBrazil