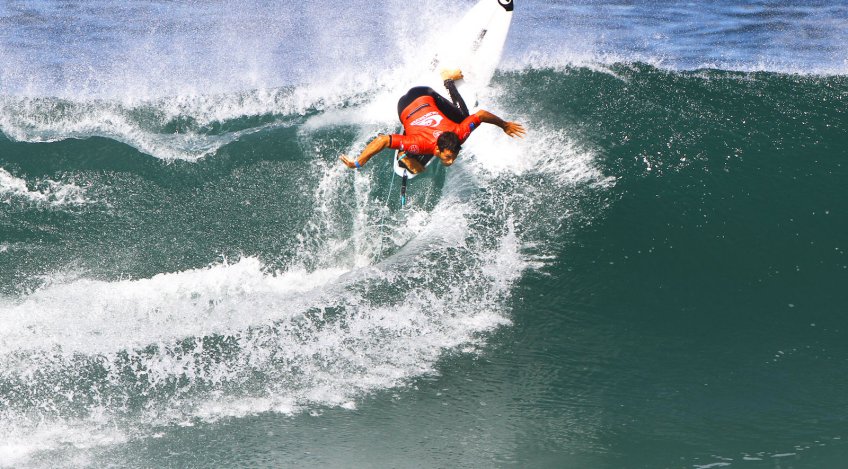 Initial Quarterfinalists decided at QS 10,000 event at Praia de Itauna, Brazil.
On Saturday, competition continued in pumping surf with waves in the 4-6 foot range (1.5–2 meters) at Praia de Itauna for Day 5 of the 2015 Quiksilver Pro Saquarema presented by Powerade. An overnight build in swell, sunny skies and offshore winds provided a great start to the World Surf League (WSL) Qualifying Series (QS) 10,000 event.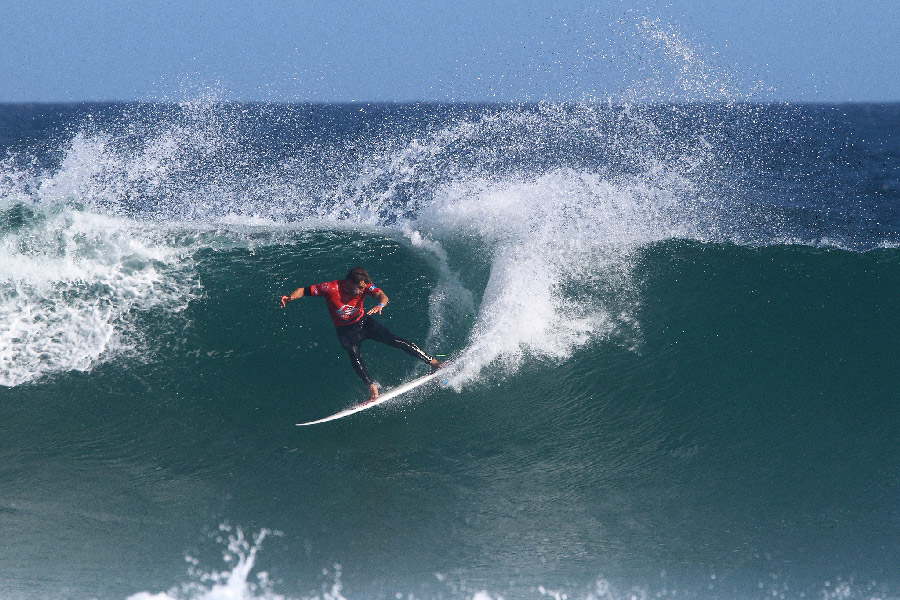 Maxime Huscenot (FRA), furnished the day's highest heat total by scoring an 18.30 (9.23 + 9.07) on his two best waves in Heat 7 of Round 3.
"That was one of the best heats I've ever surfed, with some big airs too. I'm just so happy that I got some good waves," stated Huscenot. "I'm stoked they didn't run yesterday because conditions were really tough. Today it's pumping, so when it's like that, you just need to enjoy it. Practicing in the Reunion Islands for years has given me a good base for my backhand. My coach and my dad have given me great information, keeping it top to bottom, so it's helped me out a lot."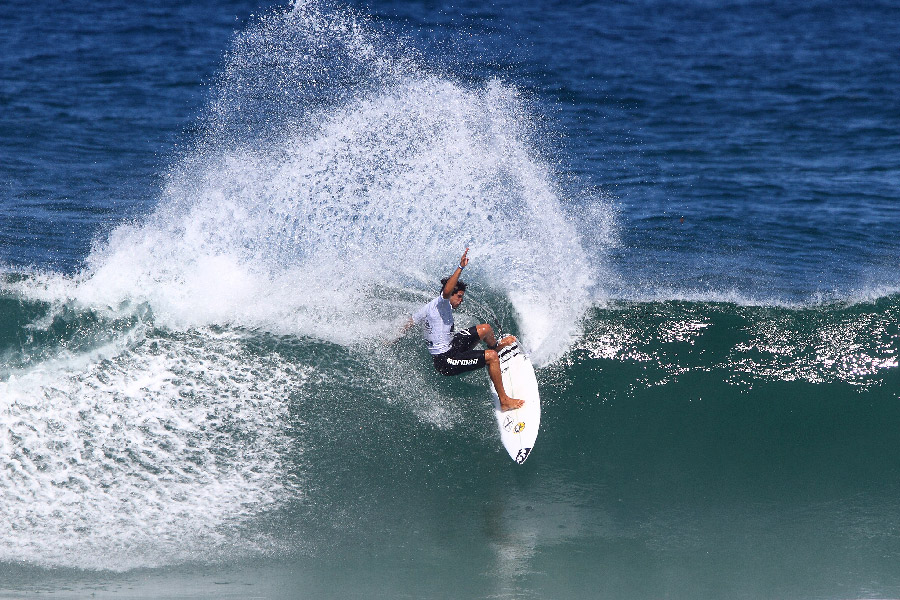 In the following heat, fellow Frenchman Jeremy Flores (FRA) scored a 9.83 in Heat 8 of Round 3 for the highest single score at the Quiksilver Pro Saquarema.
"This wave is similar to Florianopolis, where they used to have the CT, but this is definitely way better than Rio. Sorry, but this is a world-class wave," declared the always-honest Flores. "I'm just happy to be able to surf another heat in these types of waves. I don't know how tomorrow is looking, but I'm sure it's going to be pretty good again. I'm just going to stick to my game plan and worry about my surfing and not what my opponent's doing. At this point of the contest, everyone rips. If they're in the Quarters, it's because they're ripping. All the QS events are gnarly, so it's good to pass any heats."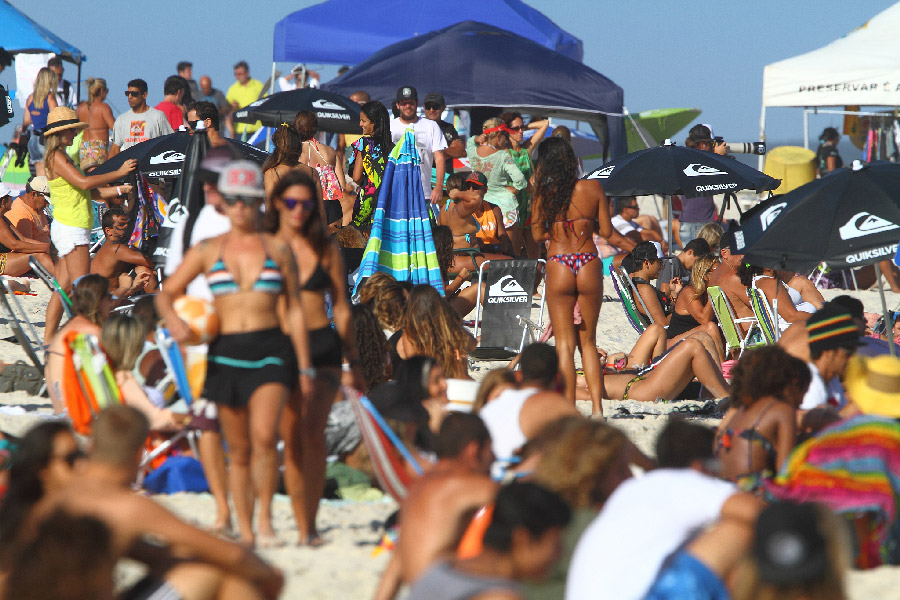 In the same heat as Flores, Carlos Munoz (CRI) boosted a huge air reverse to earn a 9.50 to advance in 2nd place, eliminating Samsung Galaxy Championship Tour rookie, Matt Banting (AUS).
Light offshore winds picked up throughout the day and changed direction, becoming side-shore. But due to the outcrop of rocks on the pointbreak at Praia de Itauna, conditions remained super-consistent as the first four Quarterfinalists were decided at the Quiksilver Pro Saquarema.
In the first man-on man heat in Heat 1 of Round 4, Alex Ribeiro (BRA) won a closely fought battle over CT competitor Italo Ferreira (BRA) by a score of 14.83 to 14.77 respectively.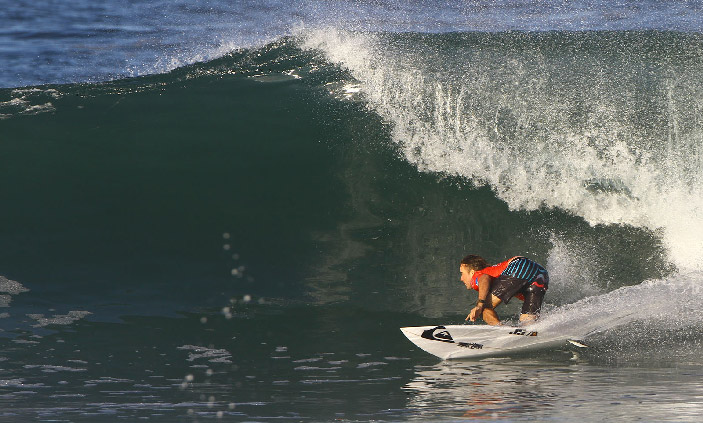 "I needed a big score and I felt like I didn't get it when I was coming out of the water," stated Ribeiro. "But my friends ran up congratulating me, telling me that I advanced. So I was really surprised. I'm so happy to make it into the Quarters. I feel like I can do well here, my board feels so good and I'm excited to compete again tomorrow."
With his result today, Ribeiro leaped to 15th place on the WSL QS rankings up from 57th. Only the Top-10 ranked surfers at the end of the year will qualify for the 2016 Championship Tour.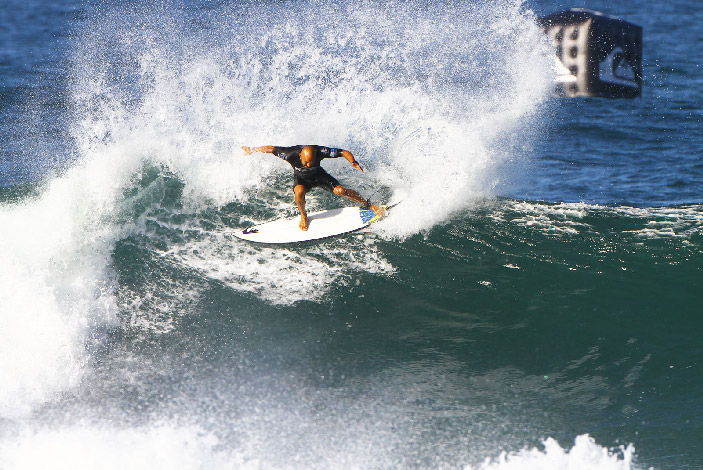 In Heat 2 of Round 4, veteran surfer Nathan Yeomans (USA) displayed textbook surfing and solid rail-work to advance into the next round in another close battle over Granger Larsen (HAW), 13.94 to 12.73.
"I was having a ball but some good scores were getting out from under me," stated Yeomans. "I just figured I'd keep riding waves cause there's that wonk from the backwash. I think ultimately Granger (Larsen) sat too far inside. He needed a six, but I think he was just out of position. I'm stoked because sometimes things don't go your way, but this time it did. There are some variables. The sun's right in your eyes and you can feel the backwash, so I'm gonna go back home, do some squats, widen my stance and maybe I'll come out of some of those," Yeomans jokingly said.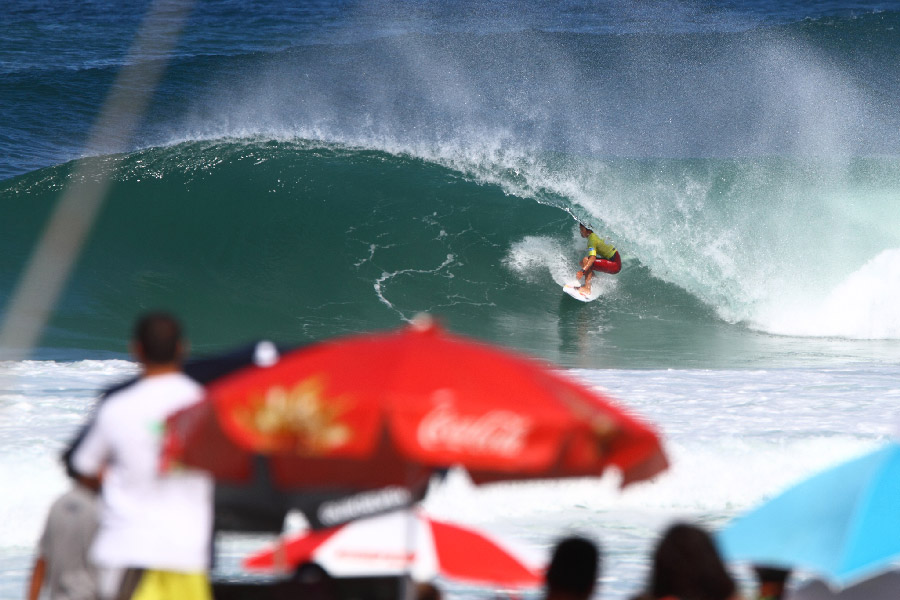 Growing up at the renowned lefthand pointbreak in Pavones, the young Costa Rican surfer, Noe Mar McGonagle, has displayed his powerful backhand surfing throughout the event on the waves at Itauna. In Heat 3 of Round 4, McGonagle ripped a wave apart and impressed the judges enough to earn a 9.43 on his best wave over Joan Duru (FRA) in the closest match-up so far at the 2015 Quiksilver Pro Saquarema, 14.10 to 14.07.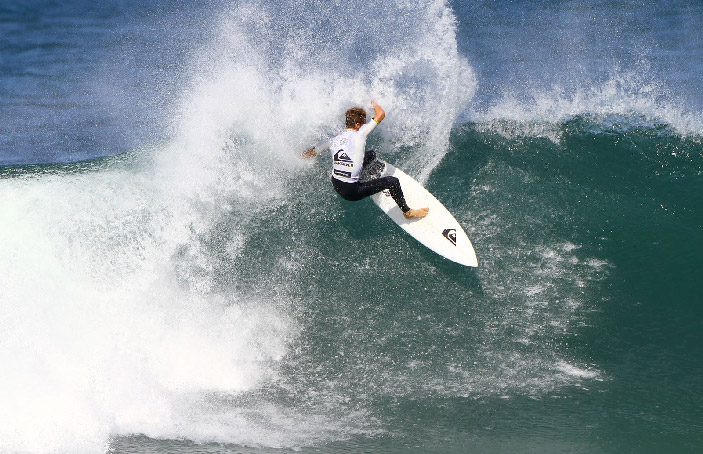 "It's really hard to stick that second maneuver out there, said McGonagle. "I really had a hard time. I had that one really good wave, but I couldn't back it up. It was really nerve-racking when (Duru) got that wave. It looked long, but I couldn't see it that well. I definitely dodged a bullet-and-a-half there. I'm just stoked to be into the last day. Last year in Maresias I got a 9th, so it's good to be doing one better here. This year's been kind of frustrating. I've lost a lot of close heats. So it feels good to climb the ladder a little bit higher."
When asked about Carlos Munoz (CRI), his fellow countryman and traveling buddy, McGonagle commented by saying, "We help each other out and feel at home together since we're from the same part of the country. Thank God that he's been sending us these great waves and I hope we meet each other in the Finals."
In the last heat of the day, Cooper Chapman (AUS) was able to overcome Conner O'Leary (AUS) by a score of 12.00 to 10.66 in Heat 4 of Round 3.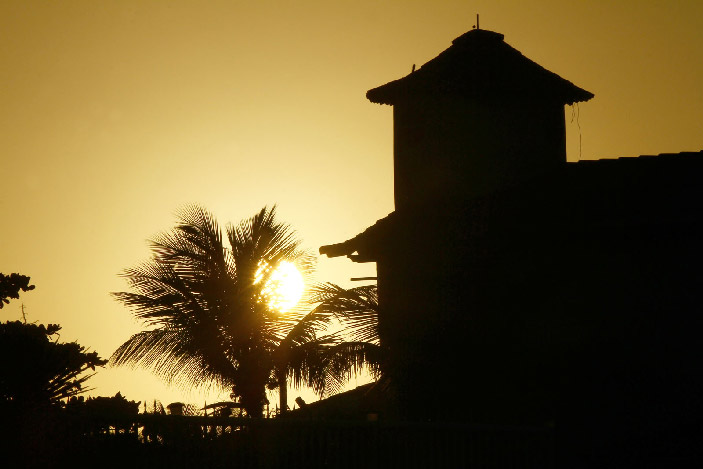 "It was a really crazy heat," claimed Chapman. "Conner (O'Leary) and I both got pounded by the sets. The waves here are very similar to North Narrabeen, where I'm from, so I felt comfortable out there. I'm stoked I got through, especially since today is my birthday in Australia. But here in Brazil, I can only celebrate tomorrow (Sunday)."
A call is set for 7:00 am local time for continuation of the 2015 Quiksilver Pro Saquarema. When competition resumes on Sunday (Finals Day), up-and-comer Ryan Callinan (AUS) will face veteran Tom Whitaker in Heat 5 of Round 4. Watch all the action live: quiksilver.com/probrazil