HIGH OCTANE

Austen Sweetin, Sean Lucey, and Quiksilver present HIGH OCTANE: A Snowboard Short. It's an 8 1/2 minute climactic portrayal of snowboard savagery featuring Austen alongside fellow boarders Robin Van Gyn, Travis Rice, Rusty Ockenden, Chris Rasman, Phil Hansen and Brandon Reis.


As Austen puts it,


"Two weeks of Japan's deepest and lightest snow filled our days with endless mountain waves and then we set out to film two days of pillow-bashing, leg-burning pow smashing boarding with Travis Rice at Stellar Heli in BC. There were a few days in Whistler and Alpental scattered in between and now we proudly present to you HIGH OCTANE. Press play, get stoked, grab your board and go psycho!"


Don't blink or you'll miss something worth seeing.

burning pow smashing boarding with Travis Rice at Stellar Heli in BC. A few days in Whistler and Alpental scattered between and we proudly present to you HIGH OCTANE. Press play, get stoked, grab your board, and go psycho!



Just two pals bashin' down a line of pillows...
Austen and Travis in third gear.
High Octane diet...
Night and day. Never a dull moment.
There's nothing like a good road trip. A van, some friends, endless pavement and the heartbeat of now.
Austen Sweetin recently hit the road with some friends. The location? Montana. Yep, that Montana. Austen is a man of many boards. He's a professional snowboarder who froths on surfing and skating as hard as anyone. Which, in other words, means he's always riding something.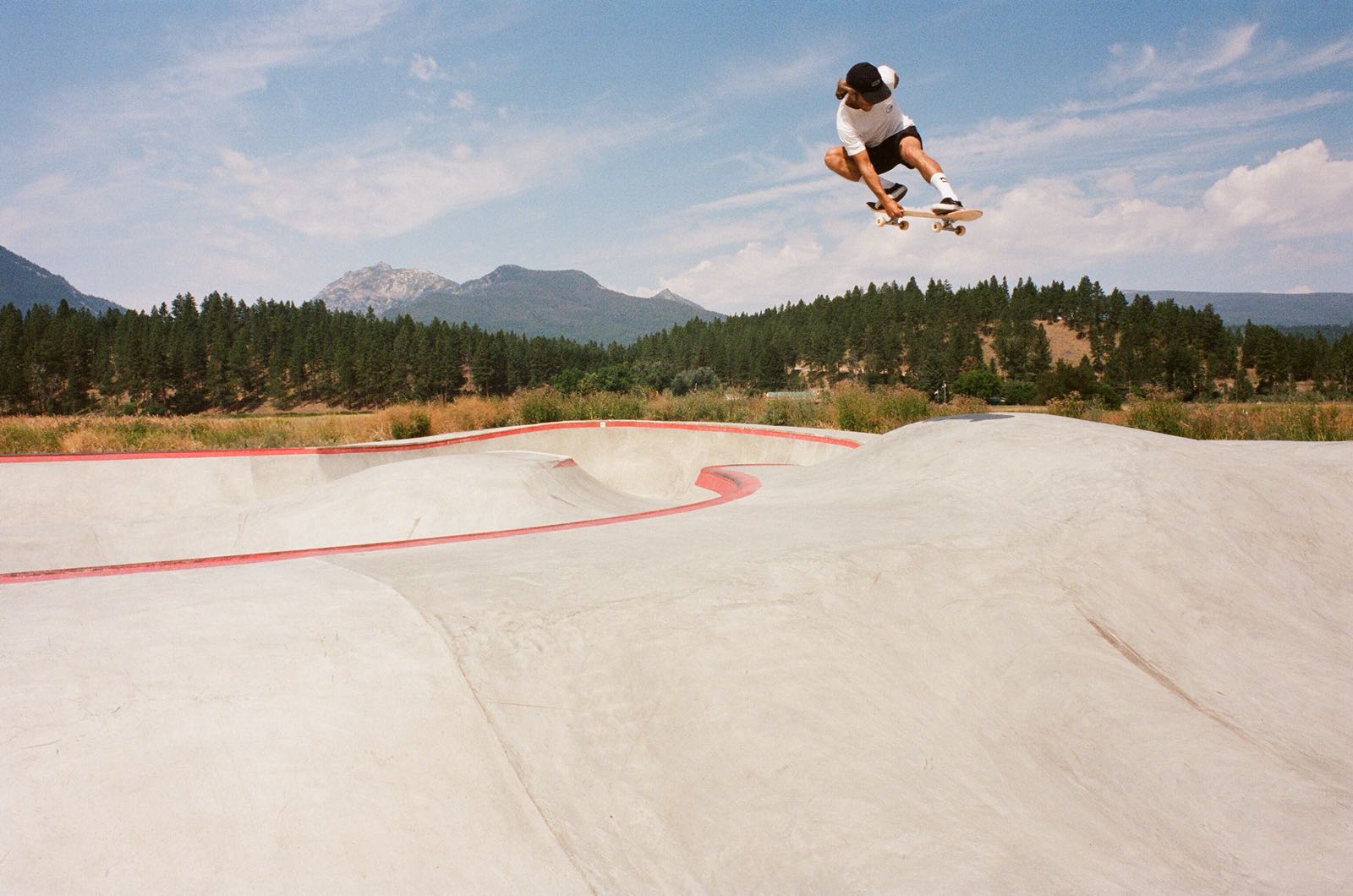 Turns out it's pretty hard to find waves or snow in Montana during the summer, so Austen skated through the road trip. However, you don't have to look too hard to see the surf/snow influence in his skating.
It's fast, fun and radical. Just like a road trip.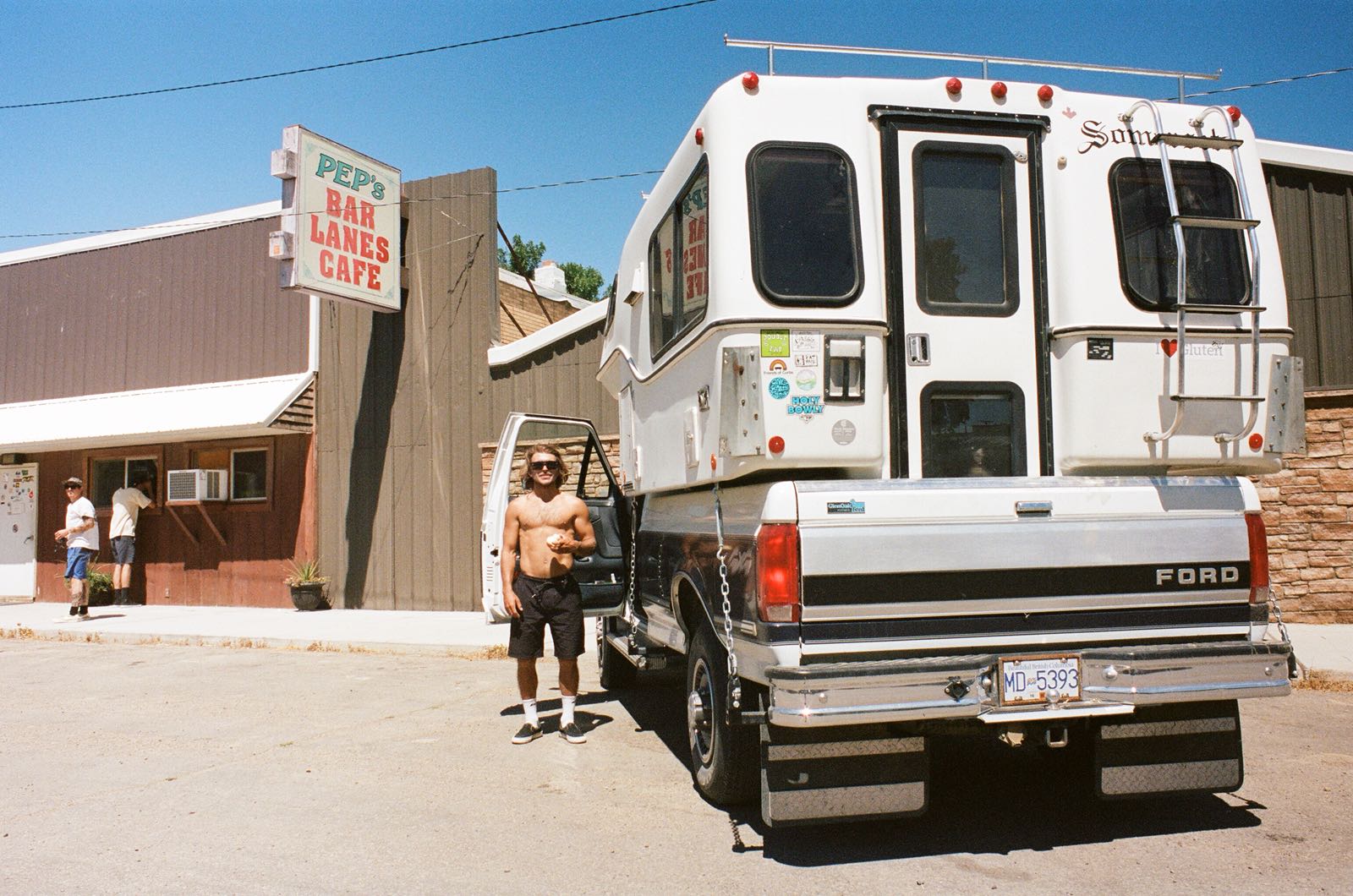 "The future of snowboarding is in good hands."
That's what Austen Sweetin said after the 2018 Quiksilver Young Guns Snow final. Austen, the YG Snow head judge, had just spent four days boarding with the four finalists — Miles Falcon, Jadyn Chomlack, Jack Macdougal and Cooper Whittier. He was blown away by the level of riding.
He was also blown away by how much fun they'd just had. On the first day, Austen and the boys went heli-boarding with Travis Rice. Not a bad start. They spent the next three days ripping around the mountain, hitting anything and everything, lapping the park, bombarding the lodge, letting loose and having the time of their lives. There were zero down moments.
The result? Some damn good clips, a ridiculous amount of fun, a $10k check for the YG Snow Champ and this edit from one of the best new contests in youth snowboarding.
Meet Depth Perception — Travis Rice's latest brainchild starring fellow Quiksilver riders Bryan Fox, Austen Sweetin, Roxy's Robin Van Gyn and the master himself.
Set deep in the layers of British Columbia's temperate forest, the furthest inland rainforest in the world, Depth Perception returns to the roots of snowboarding and showcases the unique connection each rider shares with nature. The film sucks you into a supernatural wonderland and invites you to enjoy the best backcountry snowboarding this planet has to offer.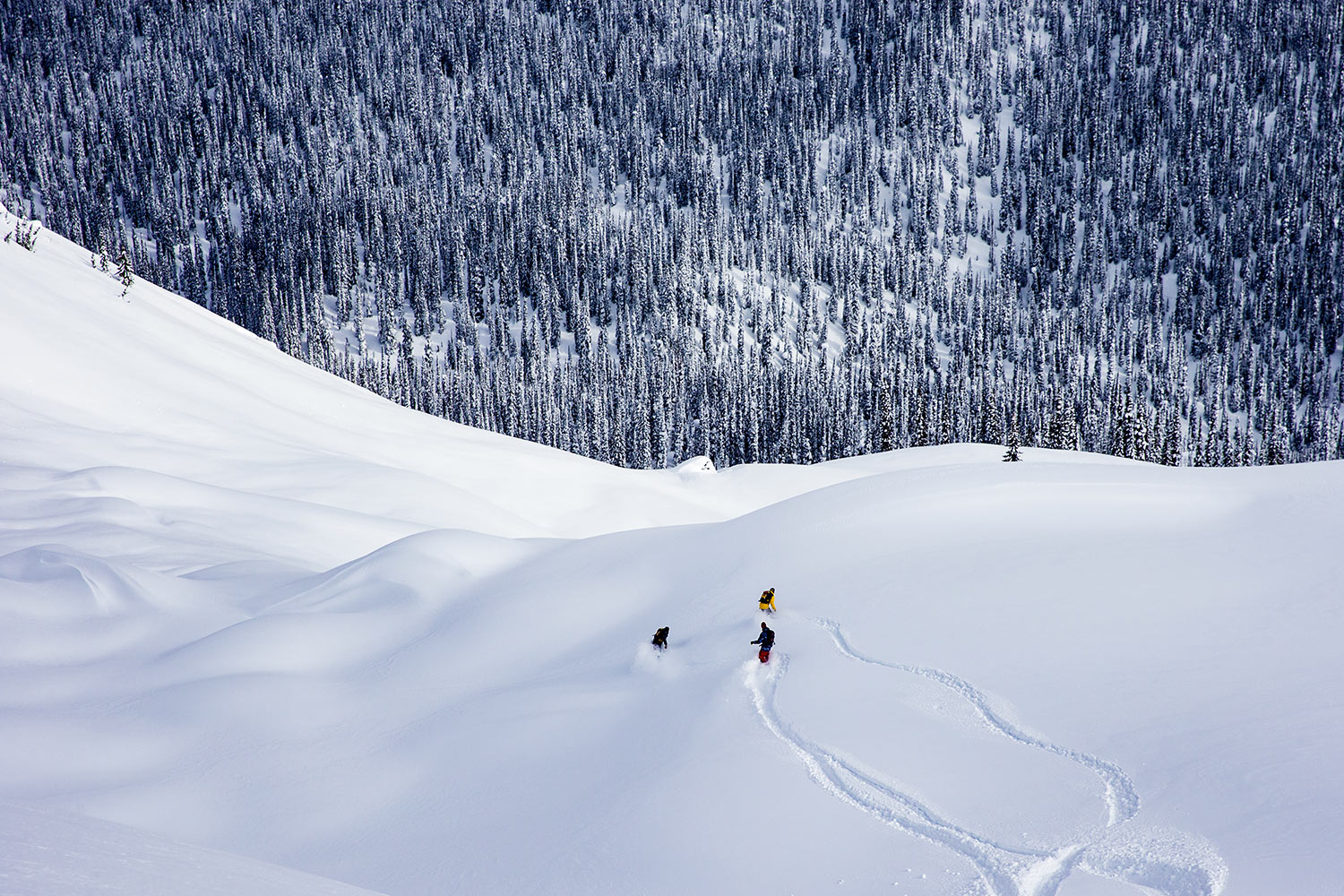 Narrated in a style reminiscent of Wes Anderson's films, Depth Perception gives you the backstory on each of the riders and the BC environment. It will make you laugh, make you learn and most of all make you want to ride.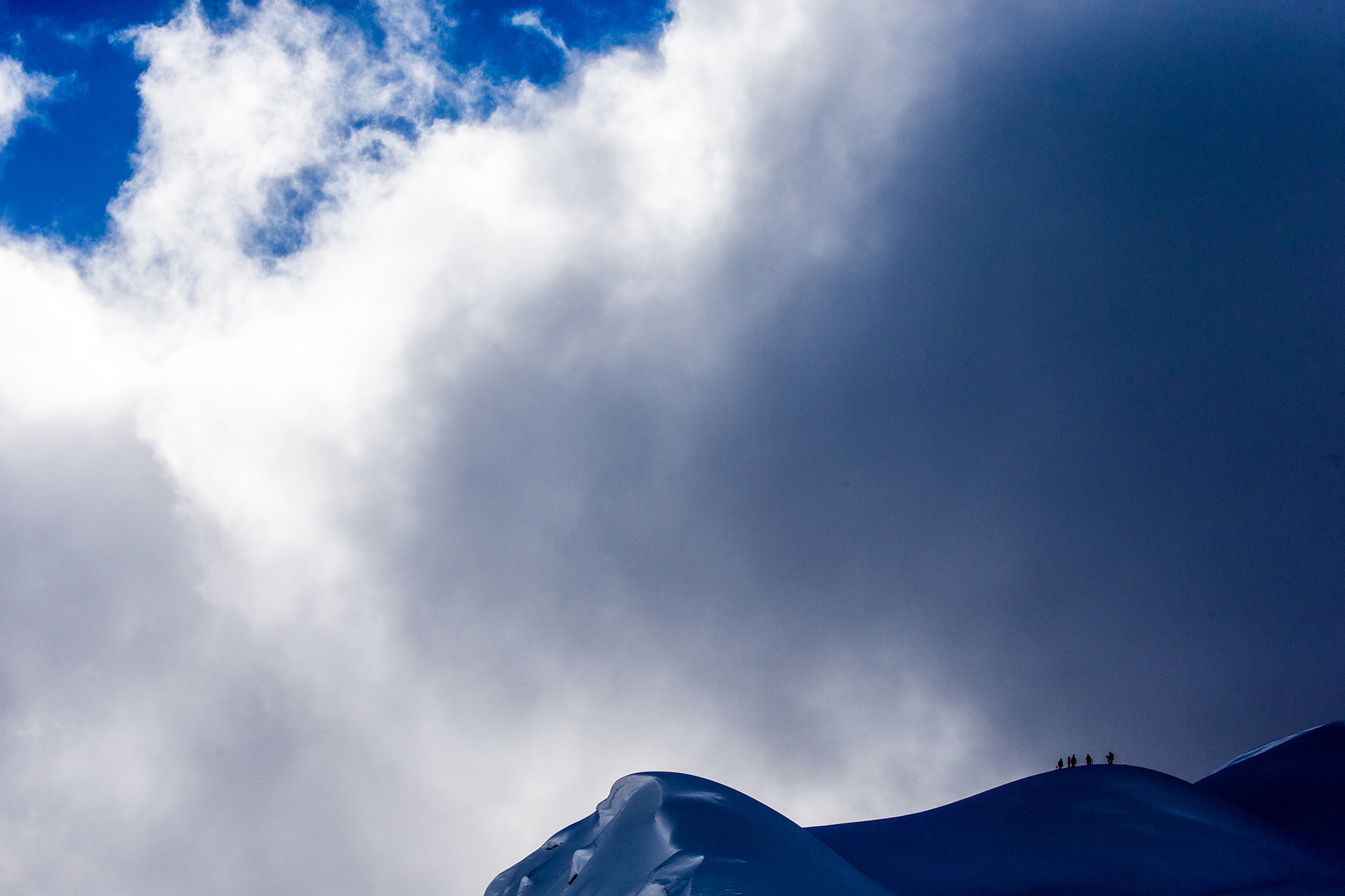 The movie will be premiered on October 16 in Bozeman, Montana. After that, Depth Perception will be screened at the following locations throughout Europe and North America. Come on out and meet Travis Rice — we'll see you there.
World Premiere
Oct 16th - Bozeman, Montana
Oct 17th - Jackson, Wyoming
European Tour
Oct 19th - Innsbruck, Austria
October 23 - Munich, Germany
Oct 25th - Moscow, Russia
Oct 27th - London, United Kingdom
North American Tour
Oct 30th - New York City, New York
Nov 6th - Denver, Colorado
Nov 7th - Salt Lake City, Utah
Nov 8th - Newport Beach, California
Nov 9th - San Francisco, California
Nov 10th - Portland, Oregon
Nov 11th - Seattle, Washington
Nov 13th - Vancouver, Canada
When you think about Australia, what comes to mind?
Kangaroos? Meat pies? Snakes, spiders and sharks that can kill you with one little nibble? Snow? Yeah, probably not snow.
However, snowboarders Bryan Fox and Austen Sweetin have quite a few mates from the land down under and they know that Australia's got what they need when it's summertime back home. The boys came out last year for Radical Times with Mates, where they competed in the Annual Transfer Banked Slalom Event up at Mount Thredbo. Austen won, of course.
2017 has been quite the snow season in Australia, so Bryan and Austen came back for another go at the event. What should have been a nice week to build a course essentially turned into a blizzard. Alas, the 2017 Annual Transfer Banked Slalom Event was postponed. But were Austen and Bryan stressing? Hell no.
They were blessed with some of the best snow you can get in Australia — half a meter of fresh powder with a solid base — and even snuck into a few waves while they were at it. Lay backs on the hill, high lines in the water, and nothing but Radical Times in between.
"Australia is amazing," Bryan said. "I'm a big fan of this country and the bizarre humans that inhabit it. Oddly enough, we scored the best two days of the year at Thredbo and then headed to the Central Coast to get pounded by some big swell that had 'too much east it in MATE!'"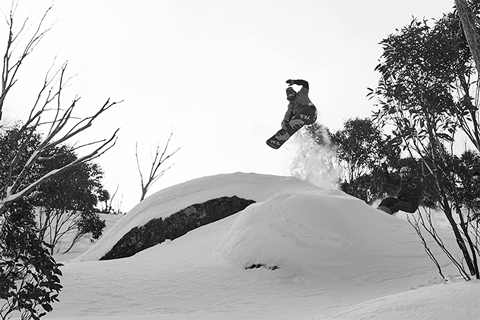 "This was only my second time to Straya and i loved i twice as much" said Austen. "We managed to score Thredbo the two deepest days of winter and got the Central Coast during a decent swell. Felt good to slash pow and take a few bombers to the head. Can't wait to come back!" He also may have stated on the Saturday night that Client Liaison were his new favourite band.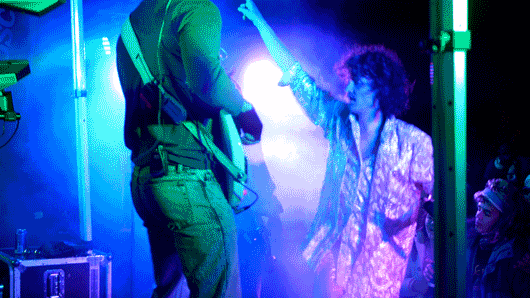 So, what did this trip teach us? Don't let a change of plans throw you off. Go out and chase adventure anyway. Good things will come — just ask Bryan and Austen.


-
Photos by
Peter Boskovich (Coast)
Andrew Fawcett (Mountains)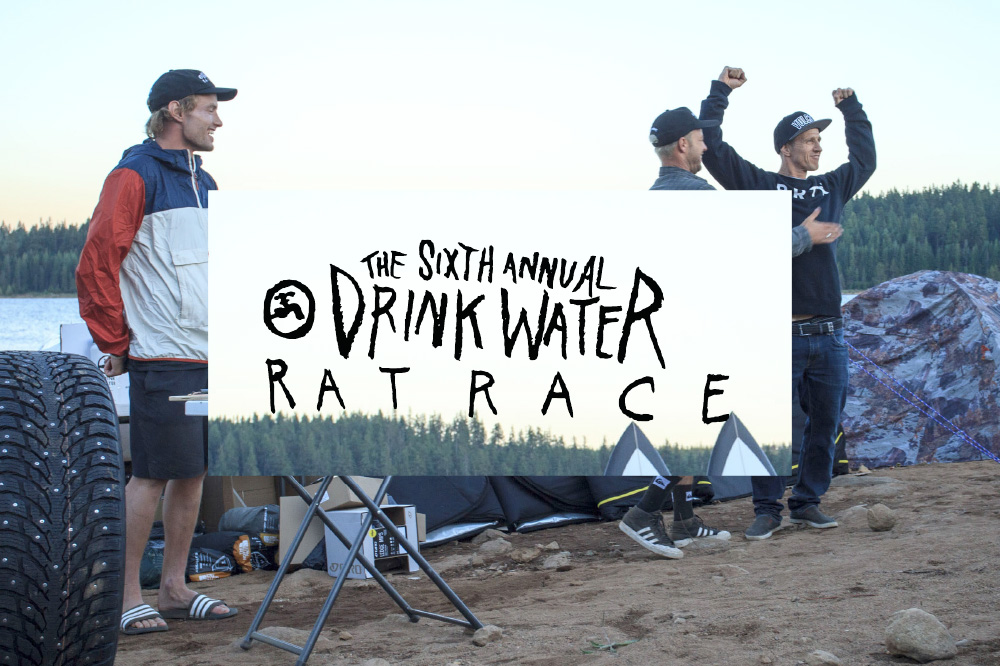 For better or for worse, snowboard comps have grown to a grand stage. Gold medals. Mega prize purses. Huge crowds, corporate support.
Which is exactly why events like the Drink Water Rat Race are so special.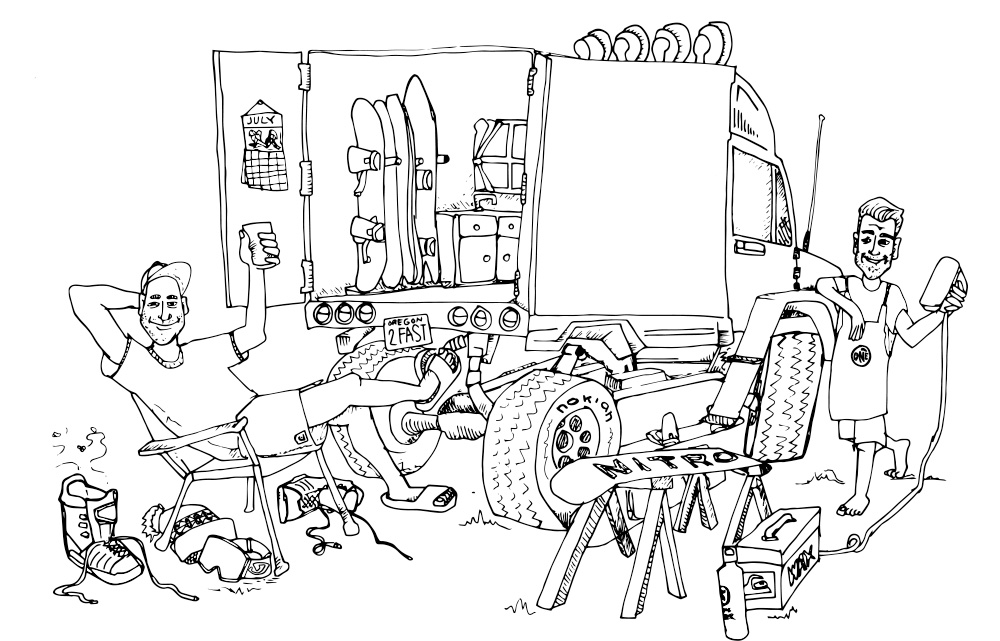 The Rat Race cuts straight back to the core. The course is designed and built by the competitors. The trophies and hand-made. The vibe is rootsy and the whole thing raises money for a good cause. It's all about riding and having fun.
Here's what the 2017 edition of the Race looked like. Maybe we'll see you next year.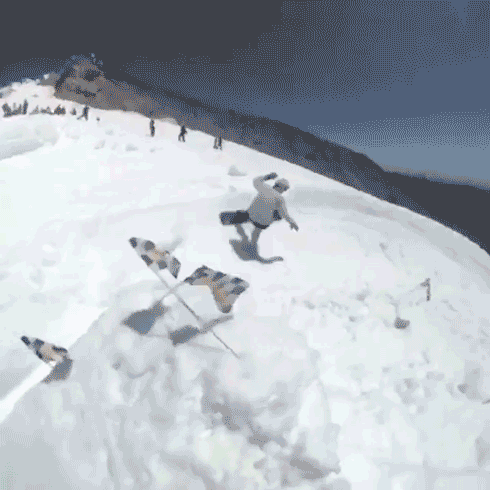 Photos by Robert Plumb. Thanks to the crew at Drink Water for yet another, RAD event!

Feeling that itch to plan a trip?

Good. Maybe it's time to embrace it.

We recently went on a surf/skate/snow/culture/madness/fun adventure through Spain and made a short film out of it. Watch it, right here and right now. It'll probably leave you feeling like Spain is the perfect place to scratch the itch we just talked about. Which is convenient, because we already built a Boardrider's Guide to help you get a grip on that beautiful land.

But in case you require any more persuasion, the Radical Times crew laid it out for you straight up. Here's why you should visit Spain.

Now it's up to you to take them up on it.

Discovering new places, having lots of fun, laughs and amazing food! What else do you need in life?

-Natxo Gonzalez

Spain is a full boardriding trip. Each part of the country offered something special and different, whether it was surfing, skating, snowboarding or just checking things out and enjoying life. This place really has it all .

-Mikey February

Spain is a beautiful country, both culturally and visually. It's a full on boardrider's adventure. You can skate some of the most amazing spots in the world and get some amazing scenic surf.

-Zach Miller

Spain is a magical country filled with magical humans. Skate, surf, snow, art, pintxos, tapas futbol...everything is incredible. The Spanish, Basque and Catalan communities will show you nothing but kindness. Find a cheap flight, rent a van, bring all your boards, bring all your homies. Maybe even follow our route - you won't be disappointed!

-Bryan Fox

Pintxos before surf and pintxos after surf with a few more pintxos after that!

-Austen Sweetin

You can discover sick boardriding spots and incredible scenery where mountains meet the sea. If you're looking for an adventure, grab some mates and a few boards then hit the road!

-Mat Crepel

Photos by Ryan Heywood

Check out Radical Times below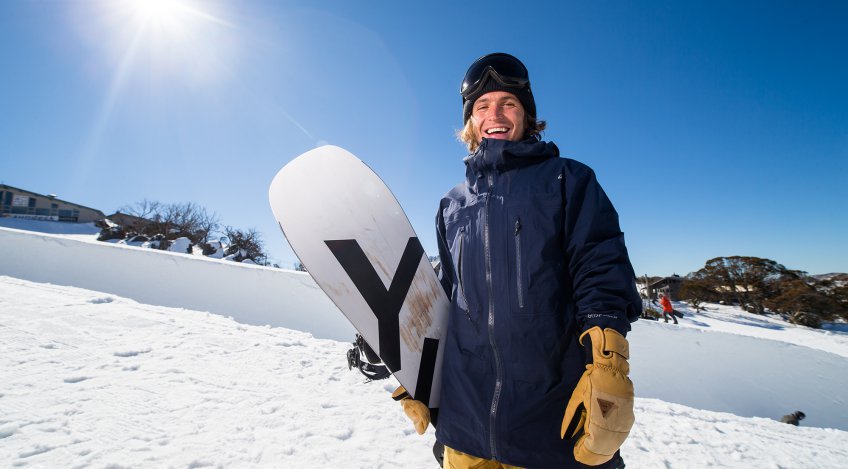 If you haven't got the picture yet, Austen is incredibly respected by everyone who is incredibly respected in the snowboarding community. A more in-depth explanation of Austen's rise, including a must-watch clip can be found atSnowboarder's site here. It's well worth a read.
The results are in: according to a high-level list of snowboarding's elite, Austen Sweetin is the 6th best snowboarder in the world right now. The results we speak of came from Snowboarder Magazine's annual Peer Poll. Once you get voted in the Top 10, you get to vote for the Top 10. So a collection of past and present snowboarding legends combined to give Austen that very special tip of the cap. But how'd he earn it? Mostly his part in Absinthe Films' AfterForver. As Torstein Horgmo puts it, ''From start to finish, raw shredding on all levels. So much energy and style.'' Or, as Mark McMorris puts it, ''His part is insanely well-rounded and makes me want to go snowboarding! Surf shreddy style.'' Or, as Lukas Hoffman says, '' I saw a lot of great riders this year throwing down insane tricks. What made Austen stand out was his style. Austen has a style and grace that is all his own and this genuine approach to snowboarding, partnered with serious talent, is why he gets my vote.'' If you haven't got the picture yet, Austen is incredibly respected by everyone who is incredibly respected in the snowboarding community. A more in-depth explanation of Austen's rise, including a must-watch clip can be found at Snowboarder's site hereIt's well worth a read.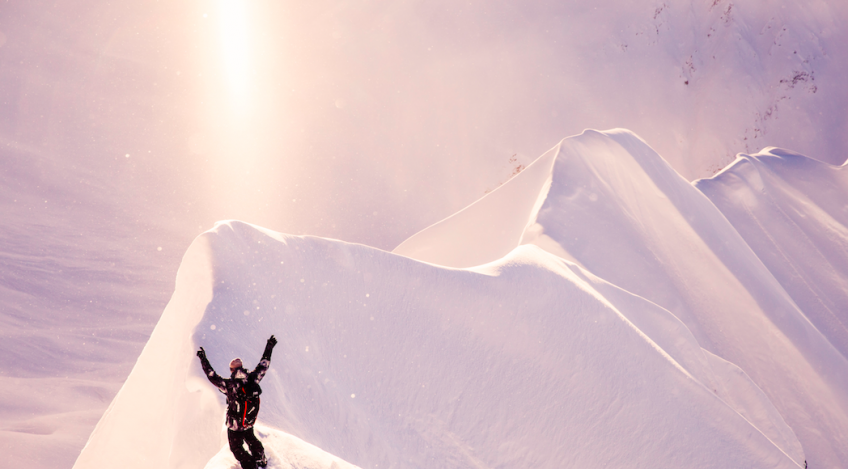 Tis the season, friends.
To be jolly, sure — but it's also the season to be on a snow-smothered mountain with a board in your hands or, better yet, under your feet. That's the plan, right?
Right.
Good news: the northern hemisphere winter outlooks seems to play right into that plan. Now, predicting the weather isn't the most simple undertaking. There are mysteries and variables and mysterious variables and even variable mysteries. Despite that, these outlooks are typically accurate. Thanks for that, modern science.
So here's what you can totally-maybe expect this season.
For North America, yum. The East Coast should anticipate a colder-than-average winter and a few good beltings from storms. The West Coast is said to face an above-average amount of storms rolling on into a good range of temperatures — still plenty cold enough to snow, though. Just maybe leave the glove warmers at home on some trips.
If you live in Europe, you should be in for a treat. And by "a treat," we mean "a few great days on the mountain." Most of the region is expected to experience above-average storm activity with a mild tinge to the air. That should add up to three things: snow, snow and snow.
And Japan? Already dumping there. Here's our boy Austen Sweetin with proof.
So we suggest you get yourself, a friend who shreds and head north, cause winter is coming! Ya'll might even see one of our boys hangin out there! Enjoy.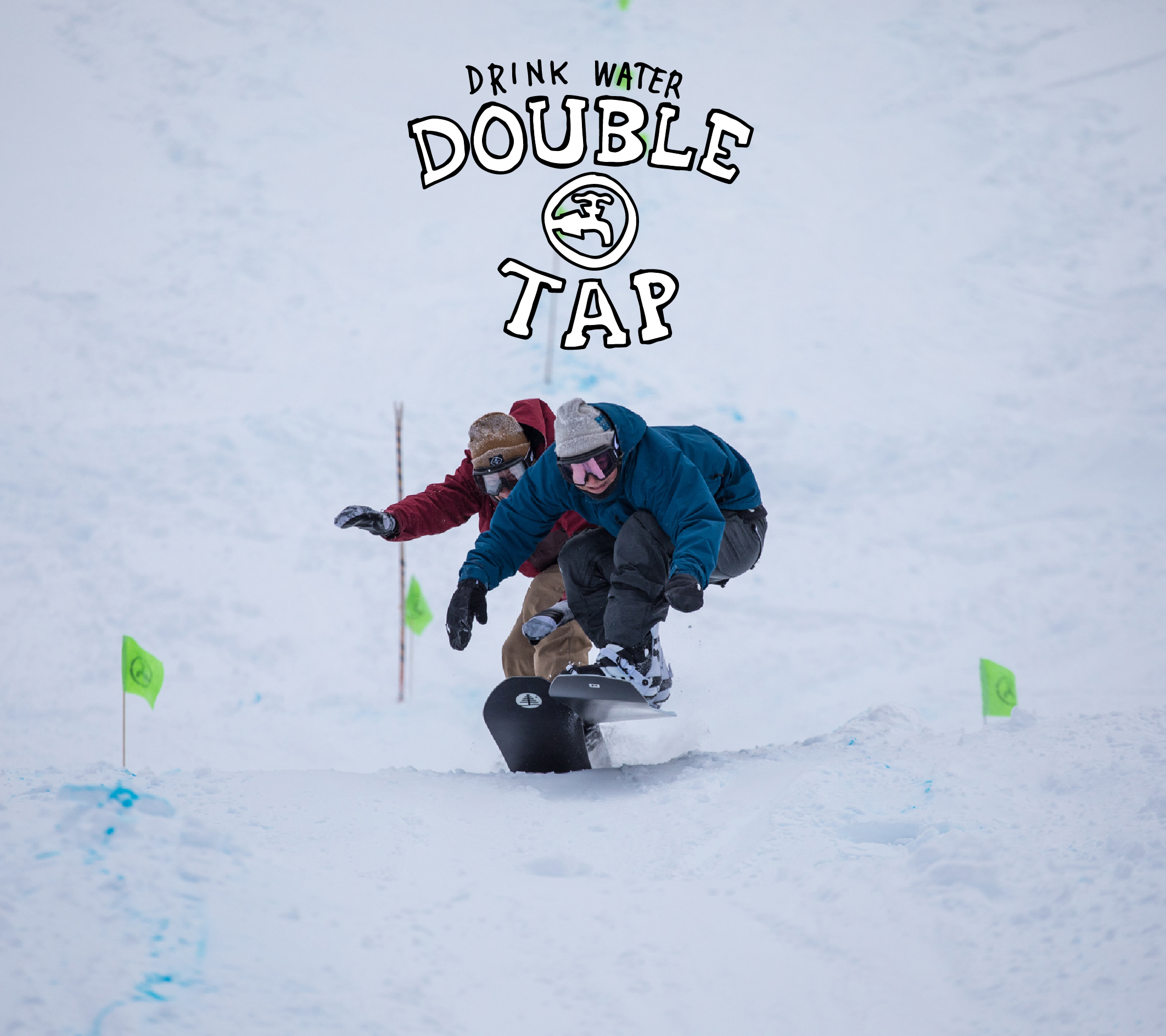 Two dudes. One double-sided course. Race and repeat. That's the Double Tap.
The event brought some of best riders in the Pacific Northwest together to hang out, high-five and go really, really fast. Over 200 competitors showed up last weekend to do just that. Some set records. Some ate shit. And at the end of the day, champions were born.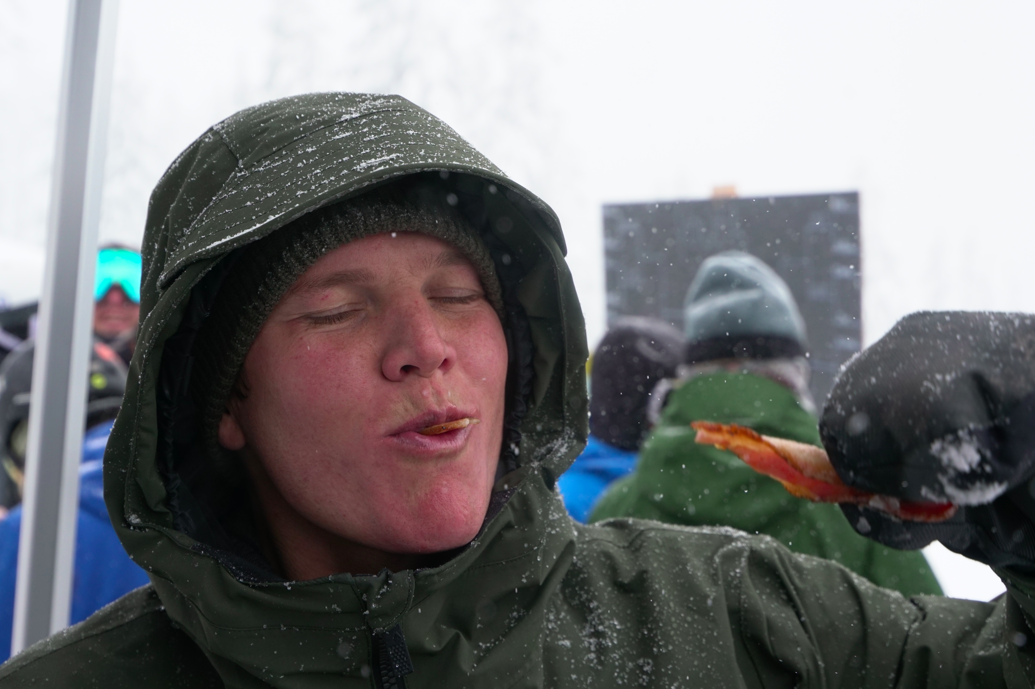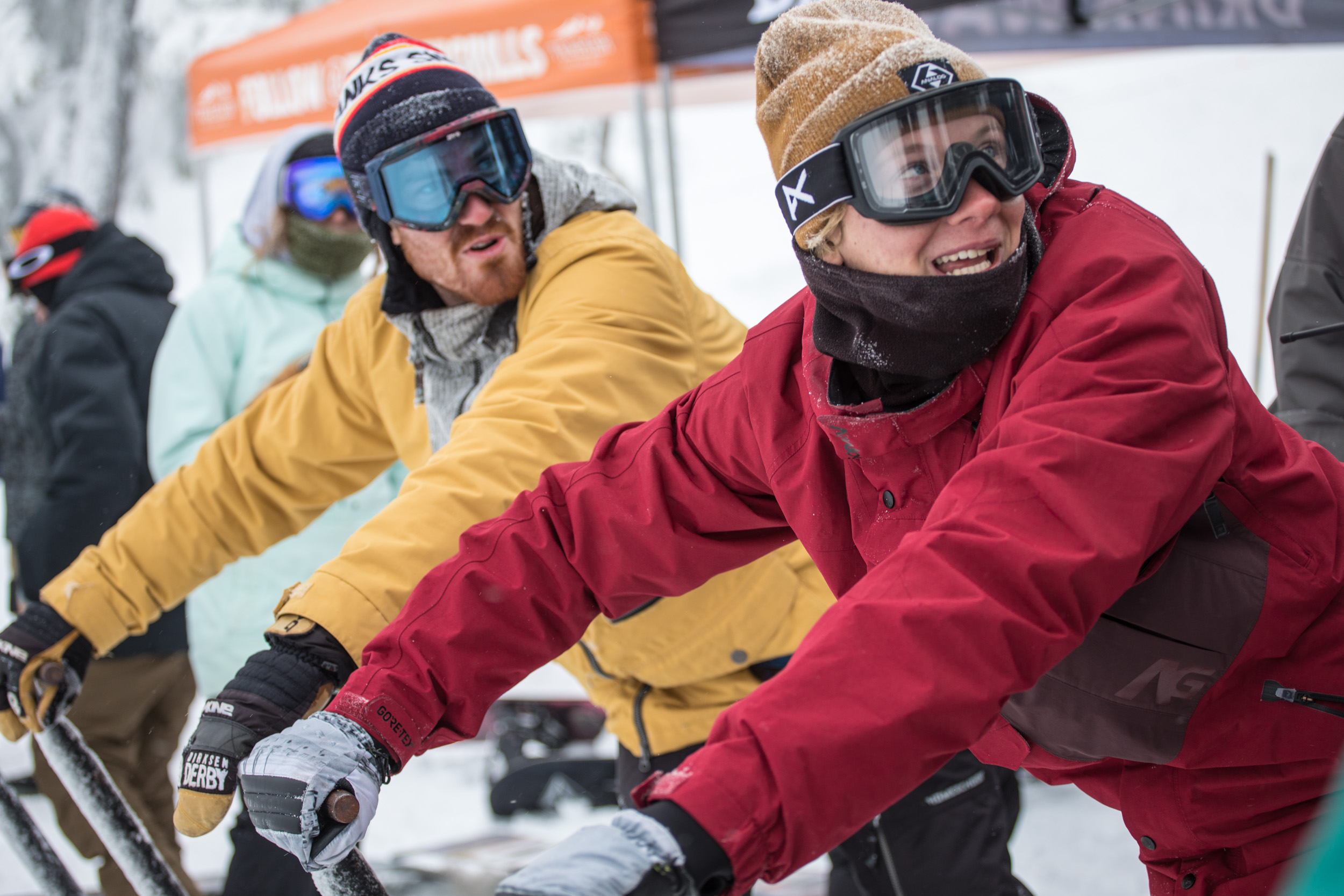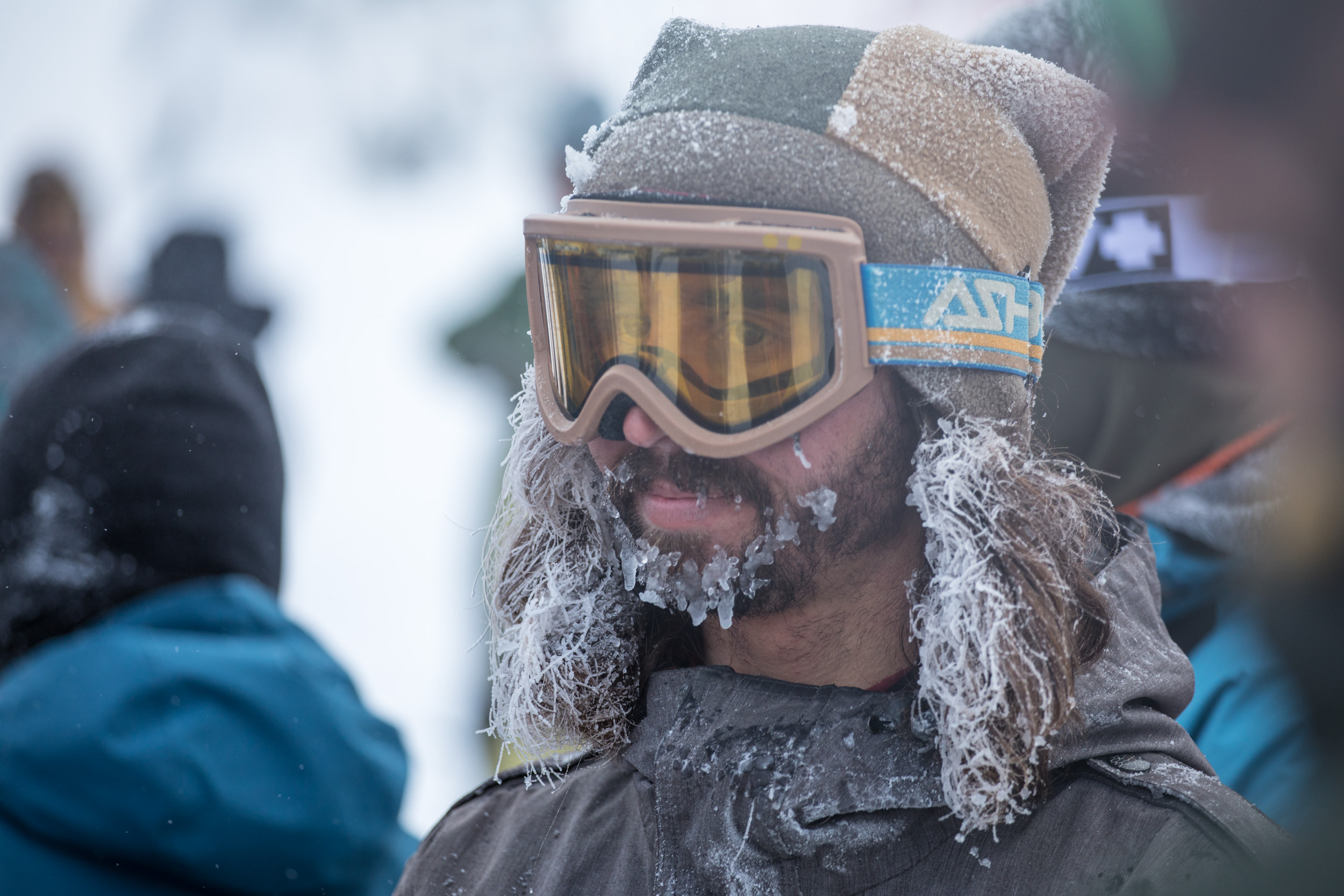 Actually, that was a lie — that wasn't really the end of the day.
The REAL end of the day went down at The Church for the awards ceremony and the premiere of event organizer Bryan Fox's new movie Energy. There were tacos. There was beer. There was no better way to welcome winter.
All proceeds from this event went to water.org, an organization dedicated to providing access to clean water to all. If you're in a position to give, please do so here.
quiksilver-europe.com/html/upload/news/upload/14122016151126Screen-Shot-2016-12-14-at-3.56.20-PM.png" alt="" class="img-responsive">