What comes to mind when you think of Bali?For most, the answer sounds something like this: amazing waves, warm water, wild nights and an ice-cold Bintang always within an arm's reach. It sure can feel like paradise
Each year, we host The Annual Big Bali Eco Weekend to raise awareness for the cause and celebrate the efforts of those working hard to correct the island's environmental issues.
As part of our commitment to keeping Bali clean, we have supported the breeding of sea turtles at Kuta Beach since 2007. In that time, we have released over 140,000 sea turtles back into the ocean. The 2017 Big Bali Eco Weekend gives you a chance to get involved and bump that number up even higher. To get involved, get down to Kuta Beach on Saturday the 29th of July. The beach clean up will be at 4pm followed by the Sea Turtle release at 5pm.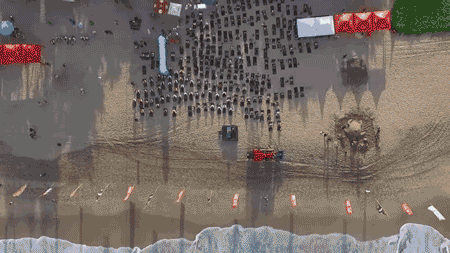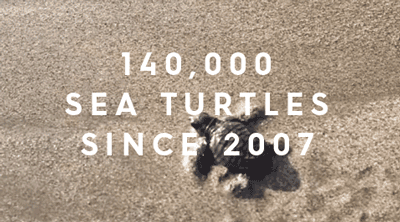 What about the part where you actually get to go surfing? Yeah, just here.
Part of the weekend includes a surf contest, which means you get to paddle out at Uluwatu...with only 4 guys out. There are 40 spots on a first-come, first served basis. Just get there early on the morning of July 30th.
This year, Quiksilver and Coca-Cola Amatil Indonesia will work closely with Uluwatu based NGO, Project Clean Uluwatu (PCU) and the local Uluwatu Boardriders to raise funds that will go towards new infrastructure at Uluwatu that will keep the world class wave clean and pristine for generations to come.
The lucky 40+ surfers will get to paddle out and compete with Quiksilver legends including Mark Richards, Matt Hoy, Tom Carroll and Simon Anderson. Joining the international legends will be Bali legends that include Made Kasim, Ketut Menda, Made Switra, Made Lana, Tipi Jabrik, Dede Suryana and Rizal Tanjung for a total of 54 participants.
Need we say more? Here are some photos from last year... This could be yours for about $150 US
To register for the Quiksilver Uluwatu Challenge event, please send your name and contact information via email to quiksilver.challenge@quiksilver.co.id.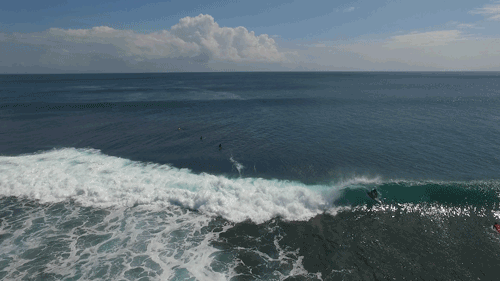 See you at Racetracks!