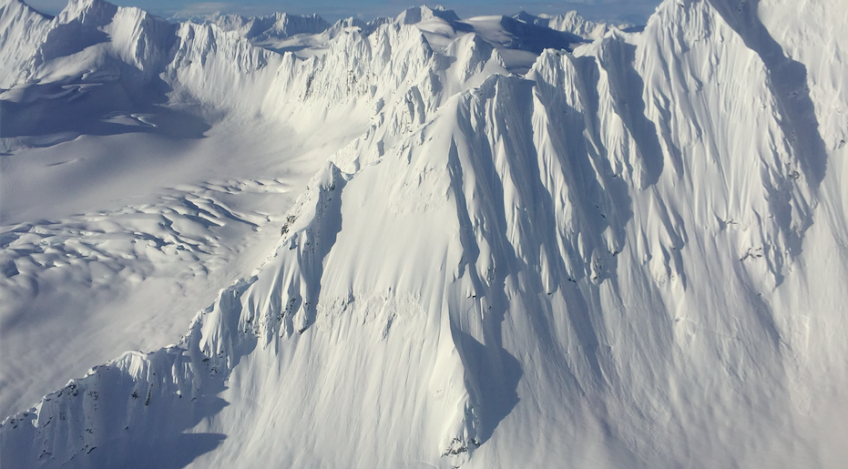 Accidents can happen. And accidents do happen.
Above all else, Quiksilver exists to inspire you to make the most out of life and have a radical time at every twist, bend and turn. But we want you to be able to wake up and do it all over again the next day.
So if you're serious about riding powder, you should probably consider taking an avalanche class. Our boys Bryan Fox and Travis Rice just took one and came home raving about it. Here, let Bryan fill you in.
So…how was it?
It was cool. A lot of work, but it was all really worth it. Everybody who went loved it.
How long was the class?
Five days. It was intensive — we pretty much went hard the whole time. But it was the type of school that you're super into, so it was all really fun.
Have you ever been involved in an avalanche incident?
I have. I got buried and a buddy had to dig me up, but it wasn't that bad in the grand scheme of things. I didn't get dragged or anything — that's how must people die, from trauma after getting dragged over rocks or trees. Mine could have been way worse.
One of the dudes who came to the course last year recently had to dig up a guy who would have died. So he came back this year and went though the whole scenario. It was heavy. But it proved that classes like this one literally save people's lives.
Do you feel like the class are growing in popularity?
They've been around a while and I think they're getting more popular. I hope so, at least. I think anyone who wants to ride powder should take a class. It's fun, it's easy, it's not that expensive and it could save your life.
What are they all about?
It all goes back to the philosophy of preventive healthcare being better than reactionary healthcare. When people learn about what causes avalanches, they become aware of potential danger. If they understand how things work, they could curb something bad before you have to worry about digging someone up. Plus, they teach you procedures so you're ready if things actually do go wrong.
What's was your biggest takeaway?
Always trust your gut and be communicative with the people around you. You need to always have an open line of communication. Most of the time something bad happens, somebody will speak up after the fact and say that they saw or felt that something was off. It can be socially awkward to speak up, but you need to do it when you have a bad feeling. It could be the difference between life and death.